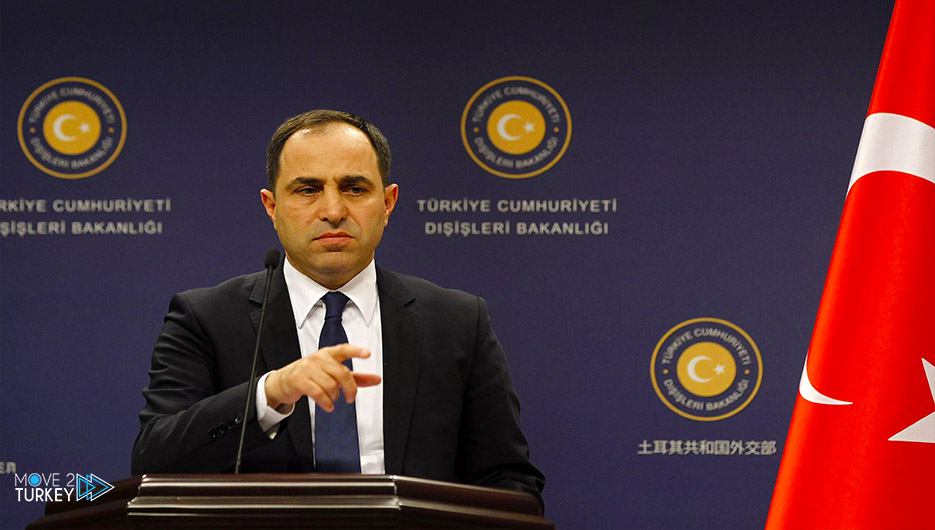 The Turkish Foreign Ministry said that at the "Berlin 2" conference, her country stressed not to allow its trainers and advisors in Libya to be equated with mercenaries.
This came in a press conference of Foreign Ministry spokesman Tanjo Bilgic on Friday at the Ministry's headquarters in the capital, Ankara, regarding Turkey's participation in the "Berlin 2" conference on Libya in the German capital.
Bilgic touched on the political process in Libya, noting that an important understanding was reached in the negotiations at the Berlin Conference.
He added, "We expressed our reservations about some provisions that contradict the facts on the ground."
He added, "We confirmed that we will not allow questioning about our trainers and advisors in Libya in regional and international forums.
And that they are equated with illegal mercenaries, which is why we placed our reservations on a clause in the statement."
Regarding Greece's announcement of the maneuvers in the Aegean Sea, the Turkish Foreign Ministry spokesman pointed out that no maneuvers were conducted in the region.
That is, during religious and national holidays between June 15 and September 15, in the framework of the Athens Agreement signed between the two countries in 1988.
He stressed that Turkey informed Greece of its intention to modify the period of activation of the maneuver areas to include the mentioned dates according to the principle of reciprocity if Athens did not amend the declarations of the maneuver areas.
Bilgic indicated that Greece had not made the necessary adjustments in this regard.
And he added: "Following that, we modernized our regions in the same way, we are committed to the Athens Agreement.
But none of us should expect to silently watch the Greek side openly violate this agreement."
He explained that Turkey has previously informed the Greek side several times that it is ready to mutually remove the long-term maneuver areas in the Aegean Sea.