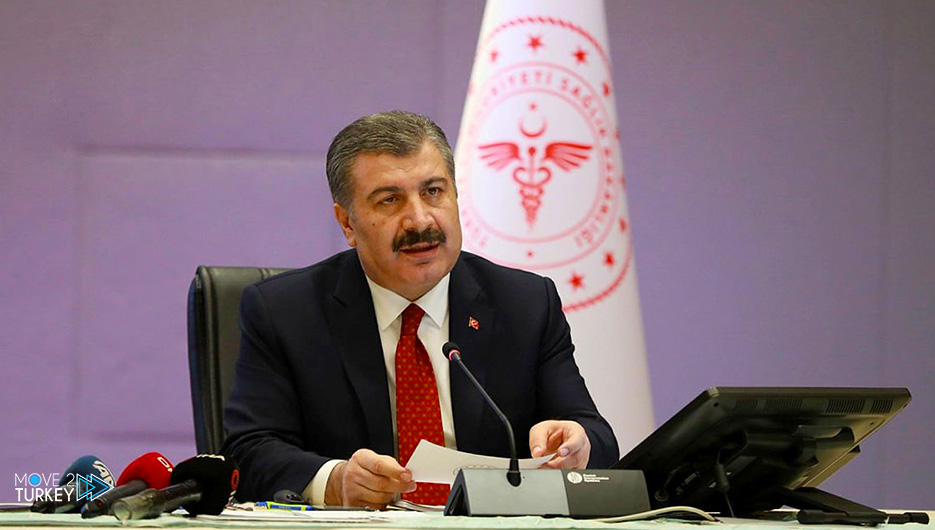 Turkish Health Minister Fahrettin Koca announced that the death toll from the earthquake that struck Malatya province has risen to 103, killing one person.
Koca said in a tweet on Twitter that the injured are undergoing treatment, indicating that 6 of them are in operating rooms and 3 are in intensive care.
The Turkish minister expressed his wishes for a speedy recovery for the injured and extended his condolences to the families of the victims from Malatya.
Earlier, the head of the Turkish Disaster and Emergency Management Agency, "AFAD", Yunus Sezer, announced that one person was killed and 69 others were injured as a result of the earthquake that struck the state.
An earthquake measuring 5.6 on the Richter scale occurred in Malatya at 12:04 local time (09:04 GMT), centered in the Yeşilyurt district.
Sezer said in a joint press conference with Orhan Tatar, General Director of the Department of Earthquakes and Risk Reduction in Avad, that search and rescue operations are currently concentrated in the ruins of 5 buildings.
He noted that the region has been witnessing an aftershock every 3 minutes since the Kahramanmaraş earthquake on February 6.
In turn, Tatar reported that the region is witnessing unusual seismic activity, pointing to the occurrence of 4 independent earthquakes with a magnitude of 7.7, 7.6, 6.4 and 5.3, in addition to 45 aftershocks of between 5 and 6 degrees.
He pointed out that the Malatya earthquake was assessed among the large aftershocks, and indicated that the region had witnessed, as of Monday noon, 10,282 aftershocks.