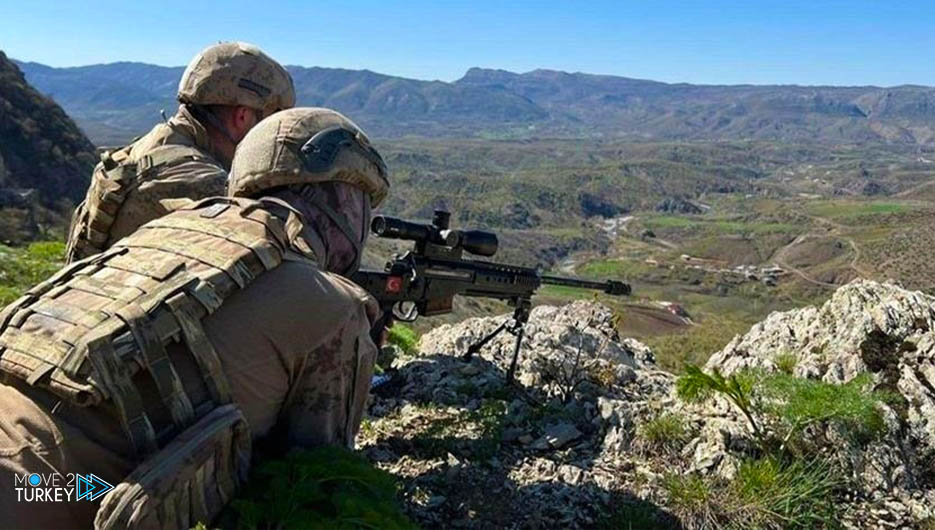 On Saturday, the Turkish Ministry of Defense announced the neutralization of 7 PKK terrorists in Syria and Iraq.
"Neither northern Syria nor northern Iraq are safe for terrorists," the ministry said in a statement posted on Twitter.
It indicated that the Turkish Armed Forces neutralized 5 terrorists from the YPG organization (the arm of the PKK) in the area of ​​the "Euphrates Shield" operation in northern Syria, and 2 from the "PKK" in the area of ​​the "Claw – Lock" operation in northern Iraq. .
On April 18, Turkey launched the "claw-lock" operation against the strongholds of the "PKK" terrorist organization in the areas of Matina, Zab and Afshin-Basian in northern Iraq.
In the past years, Turkish forces, in cooperation with the Syrian National Army, carried out the "Euphrates Shield", "Olive Branch" and "Peace Spring" operations in northern Syria against ISIS and YPG.
The operations cleared thousands of kilometers of land from terrorists, and provided the opportunity for thousands of Syrians to return to their lands and live there in safety.