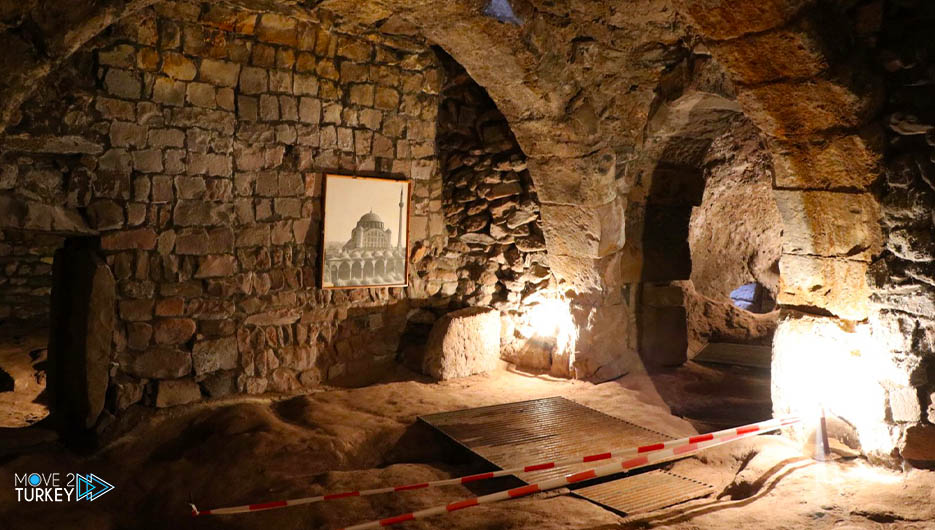 The stone house in which the famous Ottoman architect Sinan was born in Kayseri, in central Turkey, received nearly 70,000 visitors last year.
Although 433 years have passed since Mimar Sinan's death, his memory is still immortalized to this day through his architectural monuments that express the greatness of his art and creativity.
Among the monuments that he remembers is his home in which he was born, which was turned into a museum in 2004 in the village of Agranas, in the state of Kayseri.
Mimar Sinan lived in his home until he reached the age of 22, after which he moved to the Turkish city of Istanbul before God passed away on April 9, 1588 at the age of 98.
The museum can accommodate 100-150 people, and includes isolated rooms that are cool in summer and warm in winter, and stores and places for animals in another section.
It also contains a stove in one of the rooms used for cooking and heating, and a chimney used for lighting and ventilation.
In his speech, Ahmed Baktash, the museum's tour guide, said that a project was prepared in 2000 to turn the house into a museum, and in 2004 it was restored and opened.
He added that the museum received nearly 70,000 visitors last year.
Mimar Sinan left 365 architectural monuments around the world, represented in 92 large mosques, 52 small mosques, 55 schools and 7 houses for memorizing the Holy Quran.
In addition to 20 mausoleums, 17 emirate houses, 3 hospitals, 6 waterways, 10 bridges, 20 inns, 36 palaces, 8 stores, and 48 bathrooms.
The monuments built by Mimar Sinan are distributed over various Ottoman lands, about 200 of them in and around Istanbul.
Istanbul alone contains 100 monuments of Ottoman architecture, 58 of which have reached the present day in their natural form.