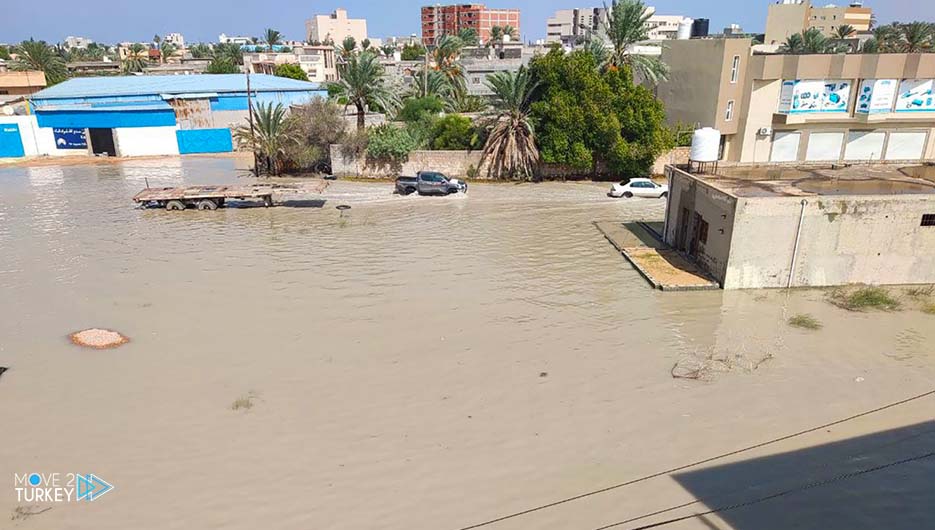 The Turkish Disaster and Emergency Management Presidency (AFAD) announced on Monday the preparation of humanitarian aid to be sent to Libya, in the wake of a hurricane that hit its eastern cities.
AFAD mentioned in a post on the X platform that Libyan cities witnessed floods due to heavy rains.
It explained that in response to an international distress call launched by the Libyan government, AFAD is preparing to send urgent humanitarian aid to Libya.
It added that the aid includes a rescue team of 150 personnel, tents and their supplies, two rescue cars, 4 boats, an electricity generator and other supplies.
AFAD expressed its deep condolences to the friendly and brotherly Libyan people, wishing mercy for the victims and speedy recovery for the injured.
On Sunday, the Mediterranean hurricane "Daniel" swept several regions in eastern Libya, most notably the cities of Benghazi, Al-Bayda and Al-Marj, in addition to Sousse and Derna.
The hurricane left more than two thousand dead, according to the latest official toll on Monday.