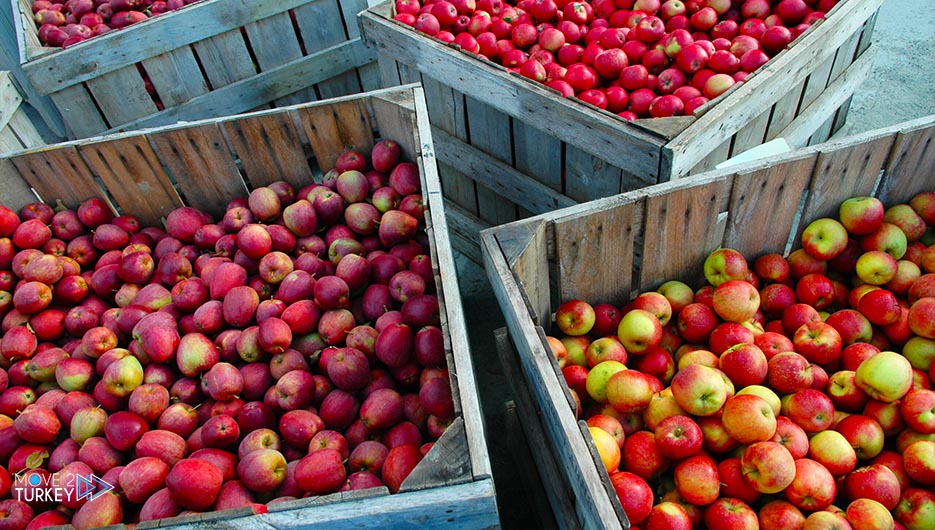 Afyonkarahisar, western Turkey, exports its famous apples to the continents of Asia, Europe, and Africa.
The district of Shay and Sultandag in the state accounts for the bulk of apple exports from the state, which produces 6 different types of apples out of 450 types in Turkey.
In his speech, Ibrahim Ajar, director of agriculture in Afyon, indicated that apple harvesting is currently continuing in the state's fields.
He added that Afyonkarahisar comes in the 15th place among the Turkish provinces that produce the most apples, with an annual production of nearly 30,000 tons.
He pointed out that the apples of the state of high quality reach the markets of many countries in Asia, Europe, and Africa.
It is noteworthy that Turkey's total production of apples amounts to 2.5 million tons annually, thus ranking third in the world among the list of the most productive of this fruit.