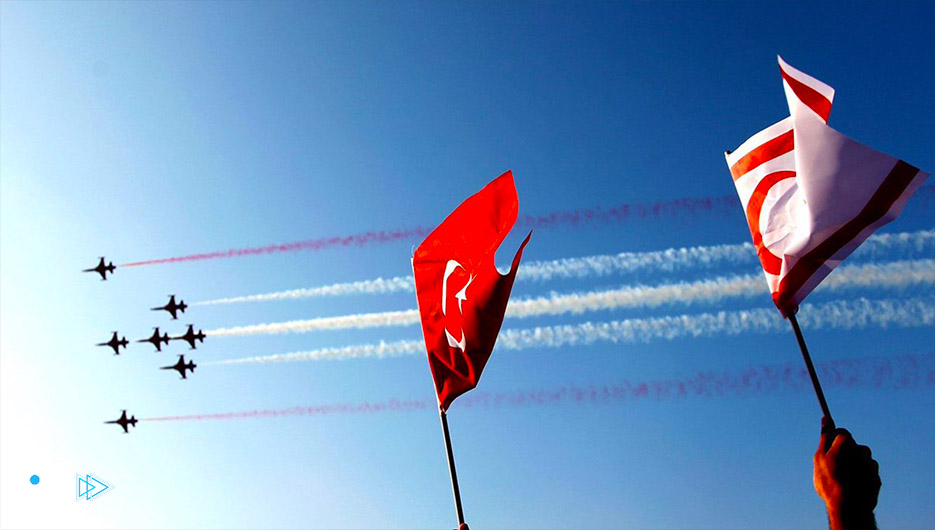 Turkish Vice President Fuat Oktay Monday congratulated the Turkish Republic of Northern Cyprus on the occasion of its 38th anniversary.
This came in a speech during a ceremonial ceremony held on the occasion of the founding of Cyprus in the capital, Lefkosa, corresponding to November 15, 1983.
Oktay pointed out that the state of ambiguity, persecution, and torture that began in Cyprus in 1878 ended 38 years ago.
He pointed out that Turkey affirms that the region's energy resources are an opportunity for cooperation for both sides of the island of Cyprus.
However, he added that "the Rumi side was once again intransigent in taking a biased position."
He added, "Is it not enough to refer to the Mediterranean as the sea of ​​tragedy due to humanitarian crises and scenes of migrants?
Now the Rumi side announces that it will start unilateral hydrocarbon studies in the region again.
But we cannot leave them alone, we will continue our excavation activities where we left off."
And he added: "We do not fear anyone, and whoever seeks adventure in the eastern Mediterranean will receive the answer."
On Monday, the Turkish Republic of Northern Cyprus celebrates the 38th anniversary of its founding, corresponding to November 15, 1983.
Since 1974, the island of Cyprus has been divided between two parts, Turks in the north and Rumi in the south.
The Turkish federal state of Cyprus was established in 1976 following the military "peace process" launched by the Turkish army on the island in 1974.
On November 15, 1983, the TRNC was established following a decision unanimously passed by the Turkish Cypriot Federal Parliament on the principle of the right to self-determination.
The Greek Cypriots rejected the United Nations plan (presented by the former Secretary-General of the United Nations, Kofi Annan) to unify the island in 2004.