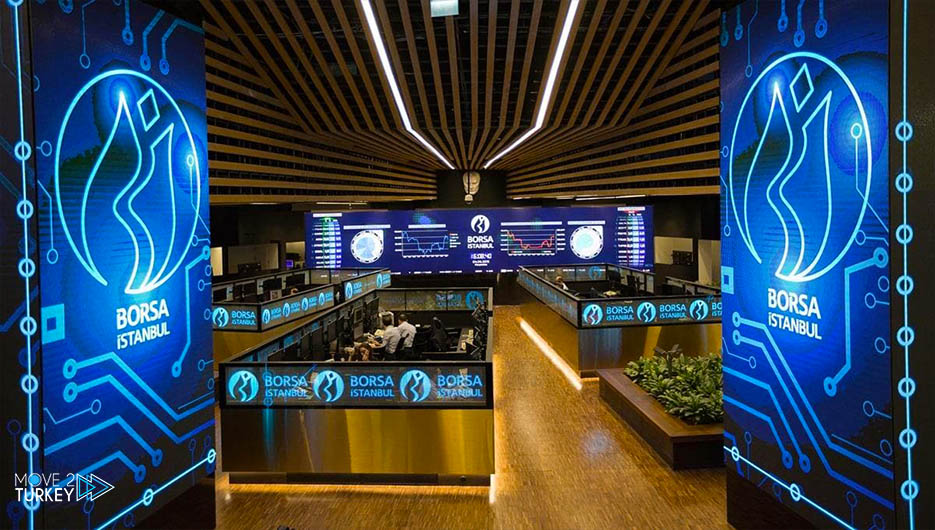 The main index of the Istanbul Stock Exchange "BIST 100" achieved a record high during Monday's trading, supported by the rise in the shares of the banking sector.
The main index of the Stock Exchange has achieved its highest level ever, reaching 1.709.88 points in the first half of the day's trading.
The index recorded an increase of 3.97 percent, by 65.10 points, compared to the previous close at 13:00 local time, to rise to 1,703.60 points.
The total volume of transactions during the mentioned period amounted to 18.7 billion Turkish liras (about 1.87 billion dollars).
The highest rise was in the banking sector index by 9.54 percent, affected by the announcement of the Spanish multinational banking group BBVA.
As it will submit a voluntary takeover offer of "Garanti" Bank in Turkey.