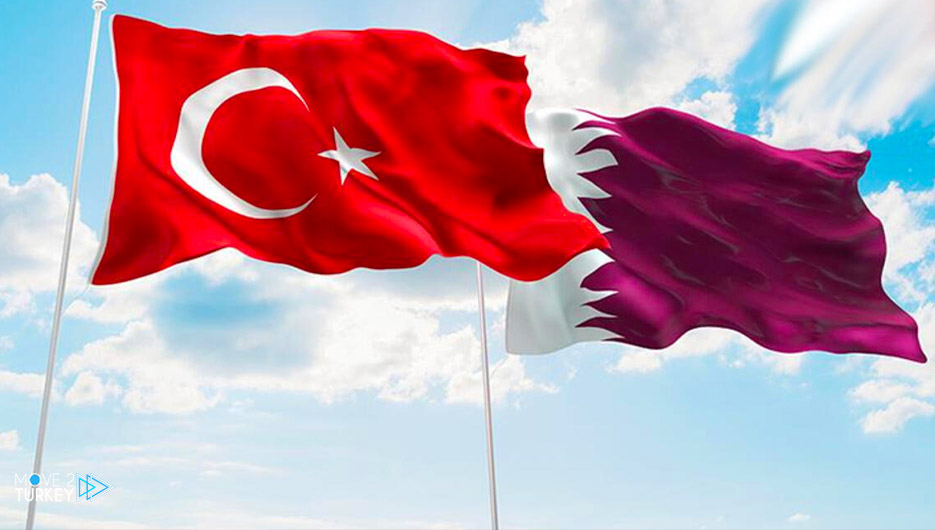 Turkey and Qatar on Tuesday discussed strengthening military cooperation between the two countries.
This came during a meeting with the Commander of the Qatari Joint Special Forces, Jassim bin Ali Al-Attiyah, with the Turkish Ambassador to Doha, Mustafa Kokso.
According to a statement by the Turkish embassy in Doha via its Twitter account, the meeting dealt with "discussing the possibilities of military cooperation between Turkey and Qatar."
The Turkish-Qatari relations are witnessing a growing development and continuous cooperation at various levels.
With great political harmony and agreement in viewpoints on many regional and international issues, especially the Middle East issues.
Relations at the military level between the two countries were strengthened in June 2017.
The military cooperation agreement entered into force after its ratification by the Turkish Parliament and its approval by President Recep Tayyip Erdogan.
Under the agreement, a Turkish military base was established in Qatar, joint exercises were carried out, and a mechanism was established.
In order to enhance cooperation between the two sides in the fields of military training, defense industries, joint exercises, and mutual stationing of forces between the two sides.