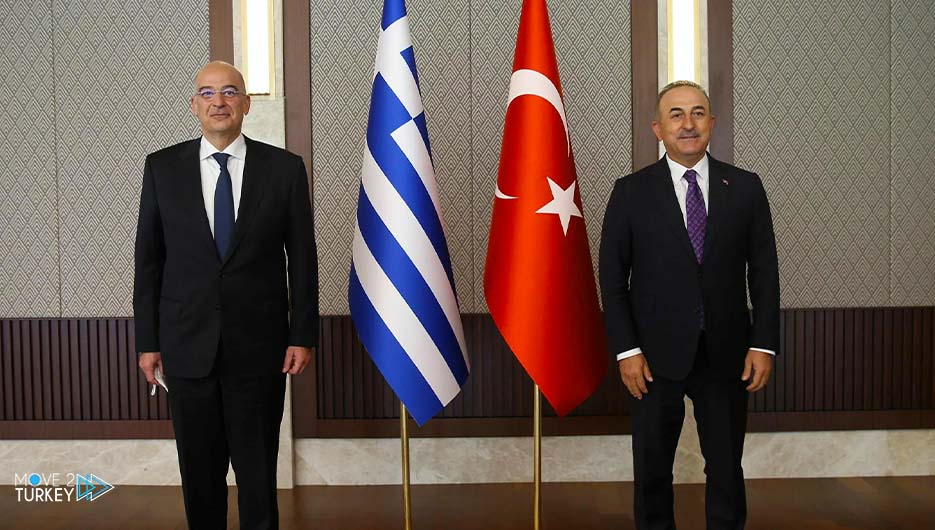 Turkish Foreign Minister Mevlüt Çavuşoğlu said that his country and Greece have decided to support each other's candidates in international forums.
This came in statements he made on Monday during his meeting with his Greek counterpart, Nikos Dendias, on the sidelines of the donors' conference being held by the European Union in Brussels to support Turkey in facing the effects of the earthquake.
Çavuşoğlu made it clear that Ankara and Athens will continue their cooperation in terms of mutual support for their candidates in international forums.
The Turkish minister expressed his thanks to Greece for the support it provided to his country after the devastating earthquake that hit it on the sixth of last February.
Çavuşoğlu also offered condolences to the Greek government and people for the victims of a two-train collision in northern Greece two weeks ago.
He expressed his happiness about the positive atmosphere prevailing in Turkish-Greek relations during the current stage.
And he stated that he believes that this positivity will be reflected more and more at all levels in the relations of the two countries.
In turn, Dendias said that his meeting with Çavuşoğlu took place in a "positive and constructive" atmosphere.
He expressed his thanks to his Turkish counterpart, noting that he was the first foreign official to contact him and offer assistance immediately after the collision of two trains in northern Greece.
He also expressed his thanks and appreciation to Turkey for allowing a Greek imprisoned on its territory to participate in the funeral ceremonies for his son, who died in the train collision.
Regarding the two countries' agreement to support their candidates in international forums, Dendias said that Turkey will support Greece's candidacy for temporary membership in the United Nations Security Council during the 2025-2026 session.
In return, Greece will support Turkey's candidacy for the post of Secretary General of the International Maritime Organization (IMO), according to Dendias.