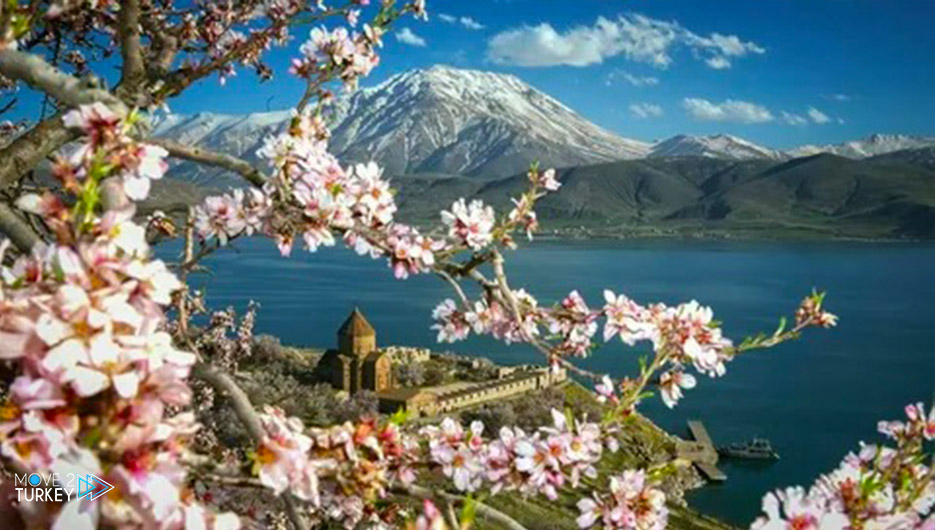 The island of Aqmar, in the eastern state of Van, was decorated with almond trees, which painted beautiful scenery.
The island is located in Lake Wan and is famous for its historic church and attracts thousands of visitors annually.
Van State, in cooperation with the municipality and the Directorate of Culture and Tourism, organized a photo competition to immortalize the wonderful scenes formed by almond blossoms with the features of the island and the waters of the blue lake.
The event will be attended by members of a photography association in the Argesh region of the state, where they compete to take the most beautiful pictures of the island.
The teacher, Esraa Kartal, said that she came to Al Jazeera with about 30 members of the association.
She expressed her admiration for the beauty of the island, especially with the blooming of almond blossoms, which added a different aesthetic touch.