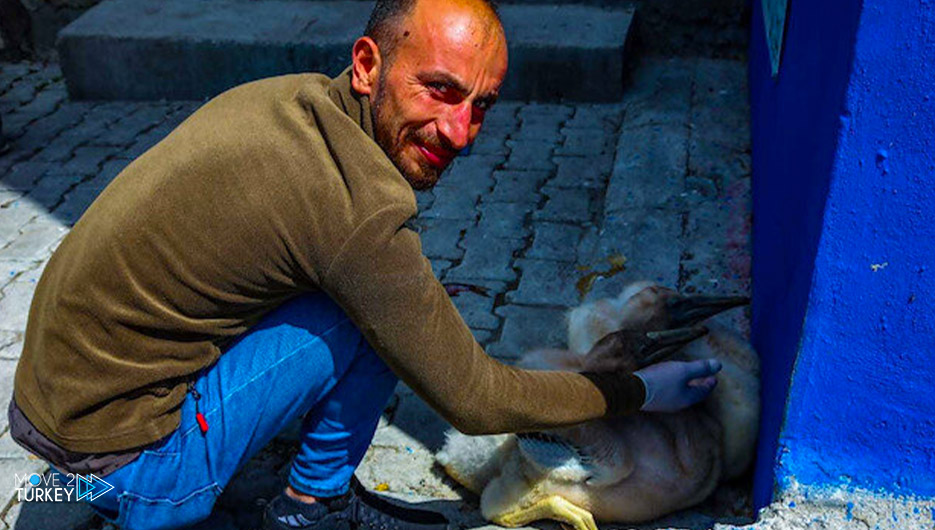 Turkish fisherman Kurtuluş Kılıç in the northeastern state of Ardahan succeeded in establishing a special friendship with two swans after he provided them with food.
Kilic, who practices fishing in the famous Lake Childer in the region, found the two swans three months ago, starving and tired after they were left by their mother.
After that, the Turkish fisherman took the two swans and fed them in his fishing boat before naming them "Yegit" and "Omur".
After a short period of time, a special friendship developed between Kılıç and the two swans, who do not leave him now, wherever he goes.
The hunter Kılıç says that he found the two swans in a state of exhaustion and hunger before providing them with food and caring for them.
He added that the birds have become one of the main customers in his shop, as they never leave it.