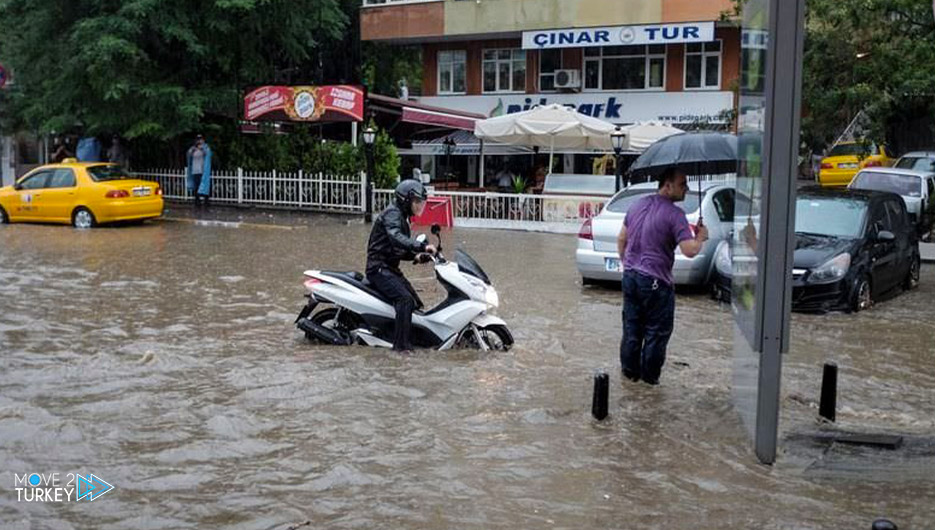 On Monday, the Turkish city of Istanbul witnessed heavy rains, which negatively affected the lives of residents, caused torrential rain and obstructed traffic on main roads and alleys.
The heavy rain water flooded some parts of the historic covered market in the Al-Fateh area and flowed into the shops.
The rainwater also caused torrential rain, obstructing traffic from Amin Ono to Sirkeci, and disrupting tram traffic between stations.
In the Asian part of Istanbul, the wall of a restaurant in the "Beykoz" area collapsed on a worker in the restaurant, so that rescue and ambulance teams went immediately, and the roof of a shopping center in the same area also collapsed, without human damage.