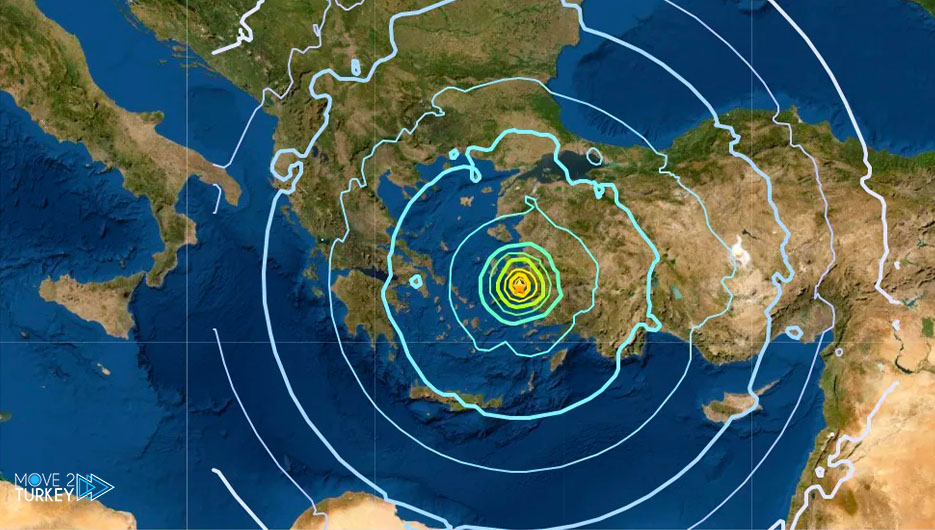 A 5-magnitude earthquake occurred on Tuesday in the Aegean Sea, which was felt by the people of the states of Çanakkale and Balikesir, in western Turkey.
The Turkish Emergency and Natural Disasters Administration (AFAD) said in a statement that the epicenter of the quake was the Greek island of Medelli.
And it added in a statement that the earthquake occurred at 10:38 (3 GMT), 15.82 km from Ayvacik district in Çanakkale state, and that its depth reached 14.95 km.
The earthquake was felt by the Turkish people of Çanakkale and Balikesir, and some citizens stayed in the streets for a while after the earthquake.
Until the moment the news was published, the concerned authorities did not record any material or human losses.