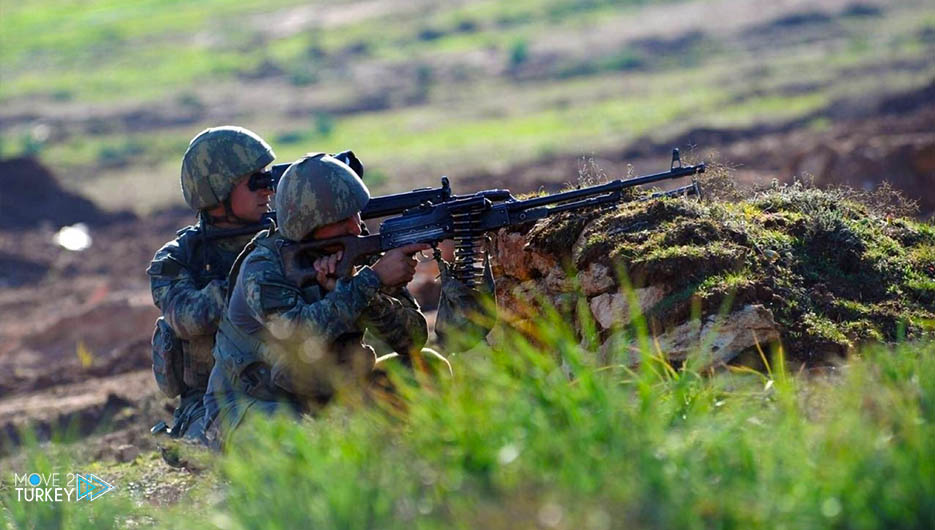 On Friday, the Turkish Ministry of Defense announced the neutralization of 4 terrorists from the separatist PKK organization in northern Iraq.
The ministry's account on Twitter stated that its soldiers continue to pursue the remnants of the terrorists, confirming that the Turkish forces have neutralized 4 members of the "PKK" in the area of Operation "Claw of Lightning" in northern Iraq.
He added that Turkish forces will continue to destroy terrorist hideouts and sites.
Simultaneously, on April 23, Turkey launched the "Lightning" and "Thunderbolt" operations against the PKK terrorists in the areas of "Matina" and "Afshin-Basian" in northern Iraq.