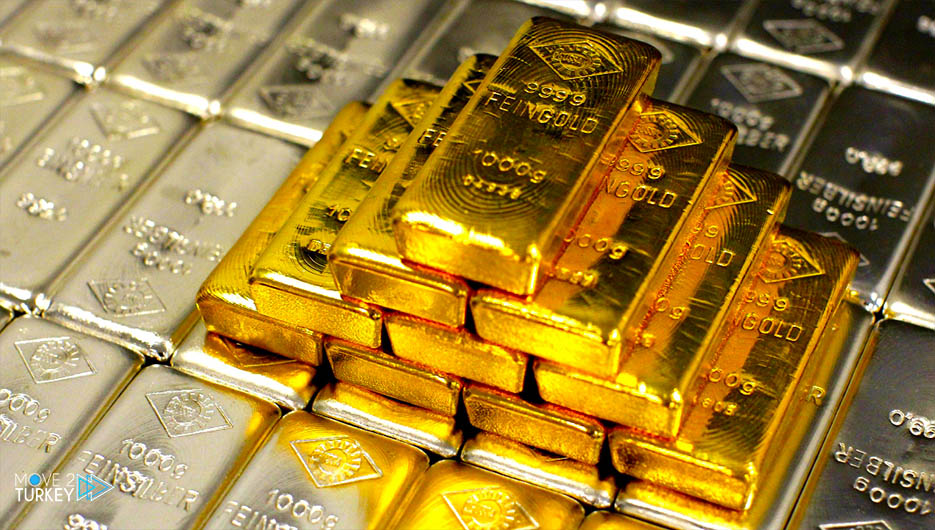 Gold prices rose by more than $8, while the US currency fell as "delta" and cable explosion fears outweighed expectations of monetary policy tightening by the US Federal Reserve.
And by 7:50 (GMT), the precious metal rose in spot transactions by 8.71 dollars, or 0.49 percent, to trade at 1801.12 dollars an ounce.
And it increased in US futures contracts by $8.3, or 0.48%, to $1803.5 an ounce.
Gold prices received support from the dollar's ​​decline, as its index, which measures the performance of the US currency against a basket of six major competing currencies, fell by 0.1 percent to less than 93 points.
Markets are awaiting a speech by Federal Reserve Chairman Jerome Powell during the annual Jackson Hole conference later today.
Amid expectations that it will include clearer indications about the time frame for reducing its broad bond-buying program and raising interest rates.
Such signals would strengthen the dollar and put pressure on gold, but the widening outbreak of the "delta" virus and the escalating events in Afghanistan after the Kabul explosions on Thursday may make the US central bank wait to tighten its monetary policy.
Earlier this August, the US Federal Reserve released the minutes of its last meeting in July.
It included, for the first time, hints that it might start reducing bond purchases before the end of 2021, paving the way for a key interest rate hike in late 2022 or early 2023.
Since March 2020, the US central bank has maintained an interest rate close to zero and purchases of Treasury bonds.
And securities secured by real estate mortgages at a rate of 120 billion dollars per month, to mitigate the repercussions of the Corona pandemic on the largest economy in the world.