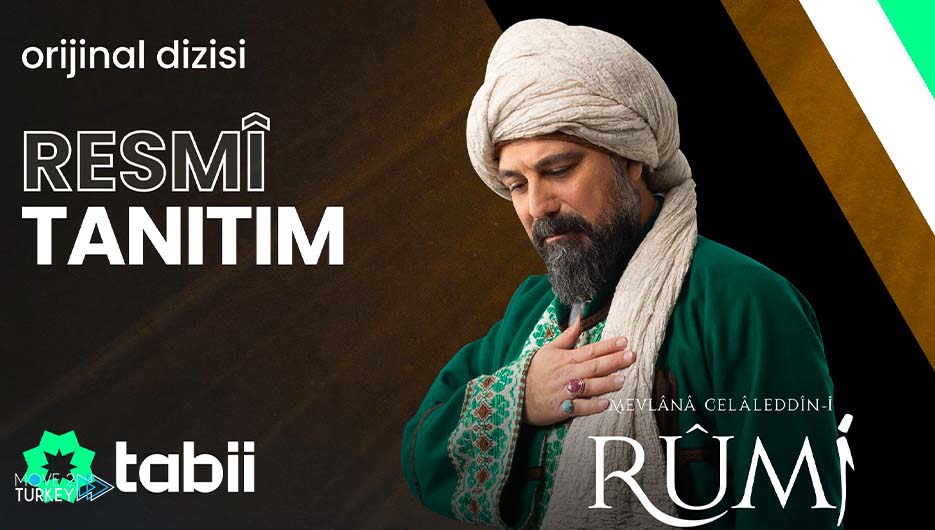 The Turkish network TRT unveiled the new digital broadcasting platform "tabii", which aims to meet the global demand for Turkish cinematic productions under the slogan "Stories that bring us together".
With its first steps towards digital integration, "tabii" aims to be a leader in the digital broadcasting sector in Turkey, which has witnessed a significant increase in TV series starting from 2023, according to a press release by TRT.
And the head of the Turkish Presidency's Communications Department, Fakhruddin Altun, previously announced "tabii" for the first time on May 2.
TRT Network stated that the "tabii" platform, after capturing the attention of viewers around the world through its high-quality production and unique storytelling, will provide high-quality content covering all areas of entertaining entertainment series, thrillers, documentaries, and children's content with more than 30 productions. Exclusively in high quality that the family can watch.
Viewers from within Turkey will be able to access these films in high quality on the "tabii" app, while global audiences can access through third-party platforms YouTube and Roku, with subtitles and dubbing options in Arabic, English, Spanish, Urdu and more languages coming soon, according to the statement.
Through "tabii", TRT pledged to provide a unique perspective on the global broadcasting market through storytelling that explores the cultures, heritage and values of different geographical areas and through a wide range of rich content that will include new exclusive series, licensed products and popular TRT content in its extensive library.
With years of broadcasting experience exceeding 55 years, TRT currently reaches 7 continents through 18 television networks, 17 radio stations and digital platforms in 41 languages and dialects.
Turkish productions already attract more than 800 million viewers from Europe, the Middle East, Central Asia, Africa and the Americas with more than 150 TV series, in addition to a wide audience spread in 146 countries.
In his speech, last week, Director of the Communications Department in the Turkish Presidency, Fahrettin Altun, stressed, "The contribution of the new digital TRT service to strengthening the television and film sector in Turkey, and it will work to create content of better quality and on social and cultural bases, which is an active and decisive factor in view of its impact." Positive over other broadcasting services in the global arena" and thus "the new service will serve both the sector and our country, adding to the strength of the Turkish brand."
"tabii" tells "stories that bring us together"
Under the slogan "Stories that bring us together," tabii aims to be a global broadcasting platform through which everyone sees themselves. Where communities can unite and come together as a family around universal values. The platform will provide its viewers with a wide range of exclusive content that shares stories from the lives of beloved historical figures within action-packed stories and the struggle of superheroes against global crises to rich dramas and animations in addition to wide entertainment options for young people with new characters and heroes.
It is scheduled that "tabii" will launch with the first works and series in various fields, in addition to licensed production and the famous TRT content within its extensive library, where the audience can now discover series, entertaining films, documentaries related to the family and different time periods, drama, science fiction, comedy, youth, investigations, romantic comedy, excitement and war. history and nature. to ensure cultural diversity; Viewers can now access the high-quality content of the digital platform dubbed and subtitled in Arabic, English, Spanish, Urdu and more languages will soon be available.
cultural diversity
"tabii" launches a unique broadcast experience of rich content that highlights common values and the diversity of different cultures, creating inspiring stories that represent all of humanity. "tabii" will offer a strong slate of exclusive and licensed content that sheds light on stories of cultural diversity that are not represented in the mainstream as well as popular and classical Turkish productions.
In a speech on this occasion, TRT General Manager Muhammad Zahed Subaji said, "This platform that we launched comes under the slogan 'A More Just World', and it is taking its first steps towards globalization today to become a new international brand." He continued, "We have the audacity to be the primary channel to meet the needs of family-oriented content around the world and to tell the stories of billions of people who have been left out of billions of productions." Mr. Sobaji also emphasized that "Through tabii, through family and the cultural values we share, we will tell the truth; the stories of large communities that are largely under-represented in this current global system."
30 exclusive productions on "tabii"
Inspired by the global success of shows like "Resurrection: Ertuğrul", "Barbarossa: Sword of the Mediterranean" and "The Innocents", "tabii" will release over 30 high-quality, family-friendly original productions produced exclusively for the streaming service. Within this production will be stories Such as "Jalal al-Din al-Rumi", which sheds light on the life of the poet and teacher, as well as the action-packed series "Hur" of the Turkish Air Force. The famous TRT production "Al-Asif: Iskandar" will return with its new adventures, "Leave it to me" with a high dose of humor and "The Last Day". Which brings together famous actors in an action movie and the series "Altai", which is the first production about superheroes.
All-new content for teens
The "tabii" platform also offers various options for the most dynamic family members and opens new horizons by providing a large number of original, high-quality content dedicated to young people. It is expected that "tabii" will resonate with the youth category through the dynamism it enjoys as it touches their lives and interests by introducing them to broader worlds and horizons.
It is noteworthy that the "tabii" platform is available to the public in Turkey for free, and it is the audience that is an important pillar in this wonderful journey from local to global. com/@tabii) and Roku for an affordable subscription fee. Tabby will be on a date with the global launch in the third quarter of 2023
Visit www.tabii.com for more information.