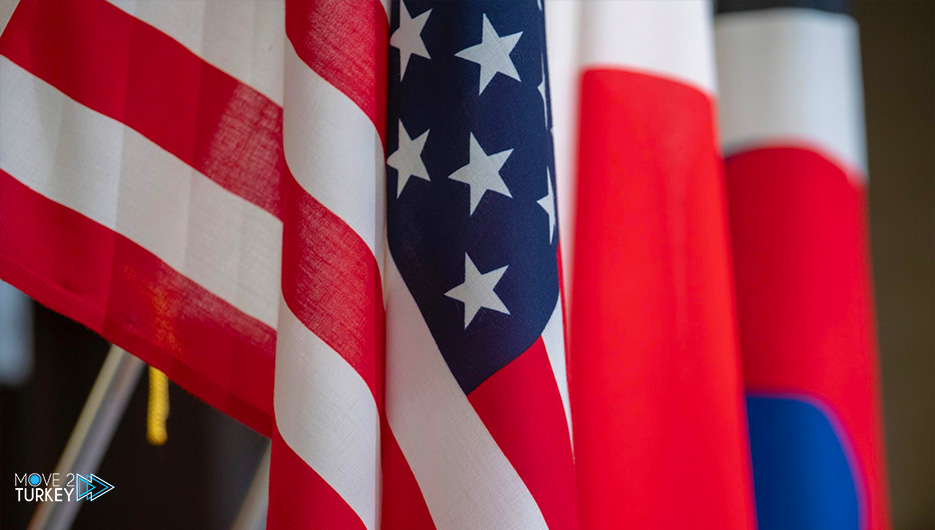 On Tuesday, the US State Department announced a meeting of senior officials from the United States, South Korea, and Japan.
The meeting took place in Washington, DC, in an effort to reduce tensions on the Korean peninsula.
The meeting was attended by US special envoy to North Korea Sung Kim, a senior diplomat at the Japanese Foreign Ministry Funakoshi Takehiro, and South Korea's chief nuclear negotiator Noh Kyo-duk.
The US State Department said in a statement that the officials "had detailed discussions on the current situation on the Korean peninsula.
They reaffirmed their commitment to work triangularly to reduce tensions and make progress toward the common goal of denuclearization of the Korean Peninsula."
The meeting comes after Tokyo and Seoul announced that North Korea had launched at least one ballistic missile near the coast of Japan early Tuesday.
After Pyongyang's eighth missile test this year, South Korea's Joint Chiefs of Staff (JCS) said the missile was fired eastward.
The launch was from a site near Sinpo in South Hamgyong Province, South Korea's Yonhap News Agency reported.
In Tokyo, Japanese Prime Minister Fumio Kishida also confirmed that Pyongyang "fired two ballistic missiles, but no casualties or damage were reported."
Japanese authorities are assessing whether the missile was launched from a submarine.
Today, the United States condemned North Korea's launch of a ballistic missile into the sea, stressing its commitment to defending South Korea and Japan.
Nuclear negotiations between Washington and Pyongyang have stalled for more than two years due to differences over how to end the tough sanctions.
The US-led campaign against North Korea in exchange for North Korea's denuclearization.