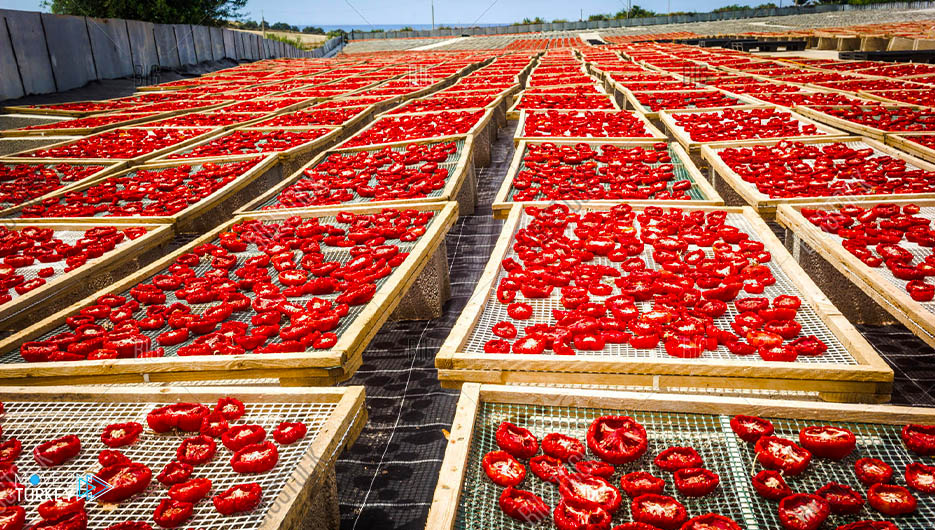 The tomato drying season has begun in the western Turkish state of Izmir, by spreading the crops under the scorching sun for export later.
Torbali Valley in Izmir is considered a center for the production of dried tomatoes in the country due to the favorable environmental factors for its cultivation and drying.
The tomato planting season in the region begins in April annually and harvested in July.
After picking the tomatoes, the tons of tomatoes are transported to an area designated for drying, where clean covers are spread on the ground and the tomatoes are placed on top of them. Then the farmers come and cut each seed in half to facilitate the drying process.
In his interview, farmer Fawzi Arghan said that farmers cut about 250 tons of tomatoes daily in the area and spread them on top of covers.
He added that this year's tomato crop is of high quality, indicating that the drying of tomatoes takes between 6 and 7 days.
According to the data of the Association of Exporters of Fresh Fruits and Vegetables in western Turkey, the country's exports of dried tomatoes recorded a return of $97 million in 2021 through the export of 36,800 tons.
Turkey exports dried tomatoes to more than 100 countries around the world.