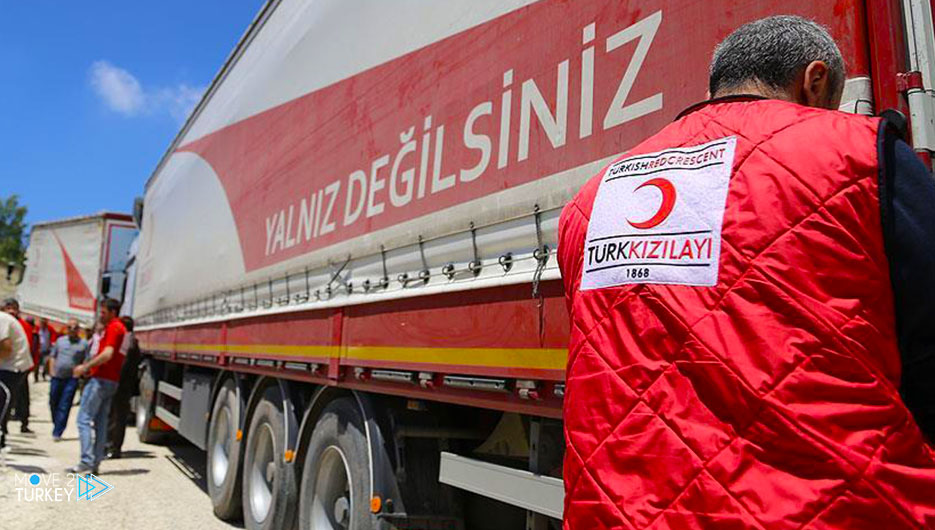 The Turkish Red Crescent provided school aid and winter clothes to the students of Ak Qoyunlu Primary School in Erbil, northern Iraq.
The Turkish Consul General in Erbil, Mouloud Yaqut, the Minister of the Department of Religious and Ethnic Affairs in the Kurdistan Region of Northern Iraq, Aidan Maarouf, and the head of the Turkish Red Crescent Mission in Iraq, Mahmoud Aq Gon Triaki, participated in the aid distribution program, in addition to Turkmen school officials, teachers, and students.
Ahmed Dagli, a worker at the head of the Turkish Red Crescent delegation in Iraq, said that they distributed school bags and winter clothes to orphaned and needy students.
He explained that they will continue to distribute aid to 18 other schools, and will also provide winter clothes for the displaced in Hassan Shami camp and other needy people.
For his part, Yaqout expressed his great happiness for his participation in the event, pointing out that the Turkish Red Crescent provides its assistance to the needy without any discrimination in language, race and religion.
He praised the cooperation between the Turkish Red Crescent and the Iraqi Red Crescent branch in Erbil, stressing that they provide a good example of cooperation.