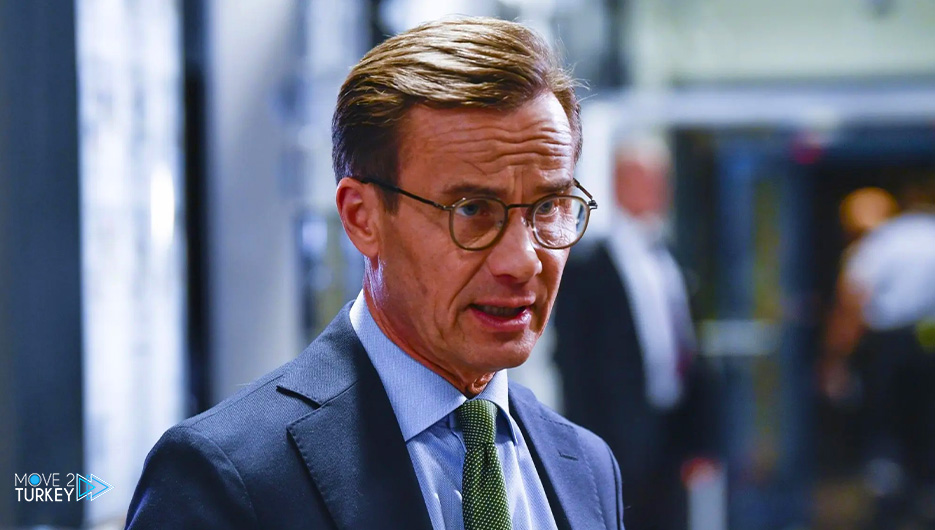 Swedish Prime Minister Ulf Kristersson has stated that recent anti-Turkish and anti-Islamic actions in the country have complicated Sweden's security.
This came in a press statement following a closed meeting he held with party leaders in the country on Tuesday.
He said, "We saw a doll resembling Turkish President Recep Tayyip Erdogan suspended from her feet, and then a copy of the Qur'an was burned in front of the Turkish embassy in Stockholm. The actions of small groups and individuals over the past few weeks turned into a misinformation campaign despite being legal in Sweden."
He added, "Sweden has been shown as a country hostile to Islam and we have seen how this can have dire consequences for Sweden's image in the world and for the safety of Swedes abroad."
He pointed out that these actions benefited the opponents of Sweden, describing those who carried them out as "useful idiots."
He stressed the importance of Sweden's request for membership in the North Atlantic Treaty Organization "NATO", indicating that his country faces the most security threat after World War II.
He indicated that he will go to the United States this week and will discuss the issue of his country's membership in NATO.
For her part, the leader of the Social Democratic Party, Magdalena Andersson, said in a press statement before her meeting with the Prime Minister that the statements of the leader of the far-right Sweden Democrats, Jimmy Axon, endangered Sweden's membership in NATO, and stressed the need for the government to stop cooperating with the Sweden Democrats.
In turn, Aksun responded to Anderson and said that the Social Democratic Party has close relations with the "PKK / YBG" terrorist organization, and that Turkey's primary response is to this situation.