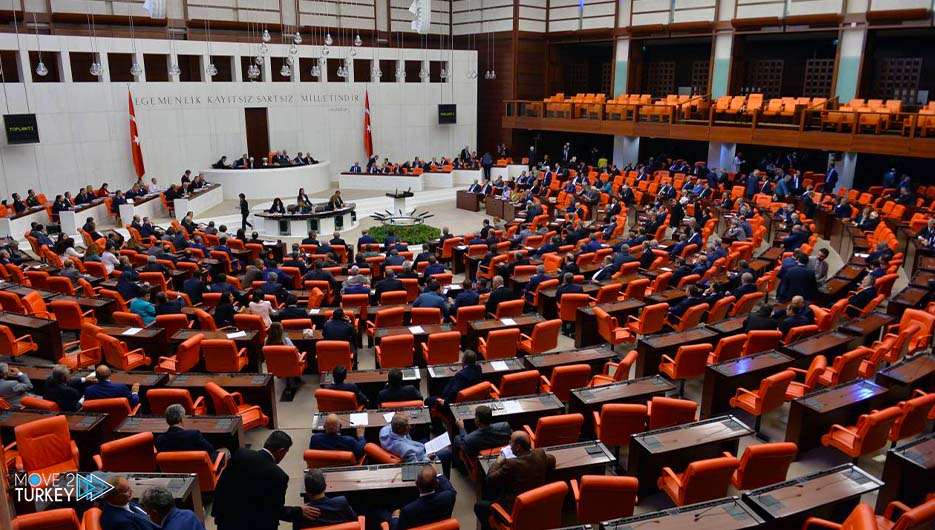 The Turkish Parliament condemned the Israeli attacks targeting civilians in the Gaza Strip, calling on Palestine and Israel to begin talks to achieve lasting peace.
This came in a joint statement Thursday signed by 6 political parties in the Turkish Parliament regarding the Israeli-Palestinian conflict.
The statement said: "We condemn all attacks that directly target civilians in Gaza, and we call on Palestine and Israel to begin talks to achieve lasting peace."
It condemned the Israeli "collective punishment" methods against the Palestinians, which deepen the never-ending humanitarian tragedy in Gaza.
The Turkish Parliament called on all parties to be moderate and wise within the framework of the vision of "peace, security and stability" so that tension does not lead to results that cannot be corrected.
The statement also called for the necessity of protecting civilians in all circumstances and avoiding practices that amount to "collective punishment."
It pointed out that the possibility of the crisis spreading to other regions constitutes a serious threat to regional security and stability.
It stressed the need to end the ongoing occupation practices in the occupied Palestinian territories as soon as possible and reach a just peace.
The statement called on the entire international community, especially the United Nations Security Council, to now bear the responsibility of directing the parties to a just solution based on the vision of the two-state solution without any delay.
At dawn on Saturday, Hamas and other Palestinian factions in Gaza launched Operation "Al-Aqsa Flood" in response to "the continuing attacks by Israeli forces and settlers against the Palestinian people, their property and sanctities, especially Al-Aqsa Mosque in occupied East Jerusalem."
On the other hand, the Israeli army launched Operation Iron Swords and continues to launch intensive raids on many areas in the Gaza Strip, which is inhabited by more than two million Palestinians who suffer from deteriorating living conditions as a result of an ongoing Israeli siege since 2006.