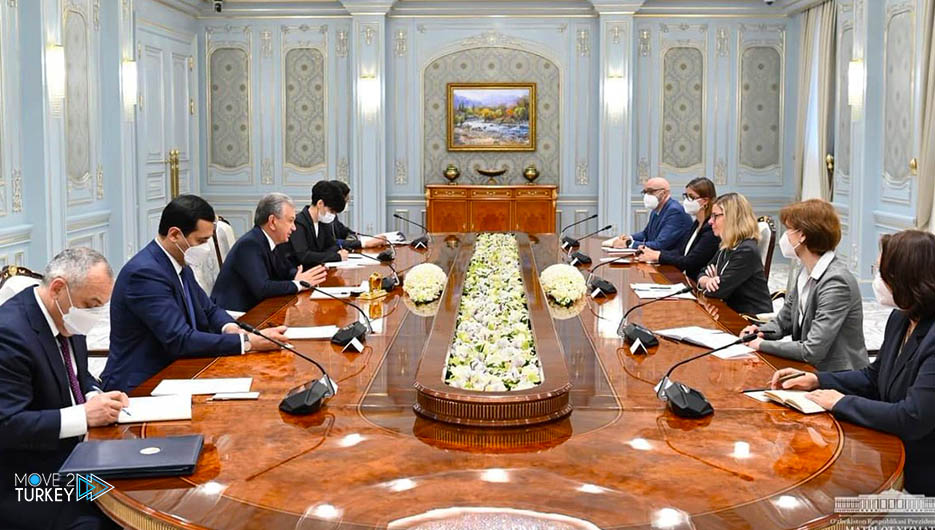 Head of the Turkish Education Endowment Birol Akgun met on Monday with Deputy Foreign Minister of Uzbekistan Geert Fadylov in the capital, Tashkent, as part of his first official visit to Uzbekistan.
In a statement issued by him about the meeting, Akgun said that he discussed with the Uzbek official ways to improve the relations of the two countries to a better level, after they witnessed a profound development during the past five years.
He pointed to the commonalities between Turkey and Uzbekistan at all cultural, historical and religious levels, noting that the volume of trade exchange between the two countries exceeded $3.6 billion during the past year.
The statement quoted Fadylov as expressing his happiness at receiving the Turkish delegation in his country.
He referred to the high level that Turkish-Uzbek relations have reached in recent years, referring to the close relations between the two countries' leaders.
Akgun is also scheduled to visit the Turkish Embassy in Tashkent, meet Ambassador Olgan Bakkar, and hold another meeting with Uzbek Education Minister Bakhtiar Saidov.
And the Turkish Ministry of Education established the Knowledge Endowment to take over the establishment of schools outside the country, in a move that offers an alternative to the schools of the "Gülen" terrorist organization.