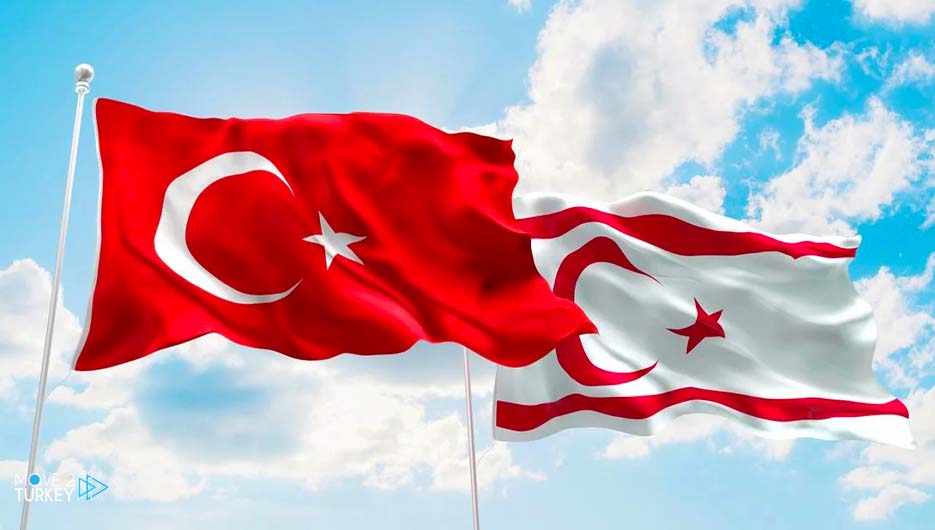 The Turkish Ministry of Foreign Affairs congratulated the 49th anniversary of the military "peace operation" that Turkey carried out in 1974 to save its brothers on the island of Cyprus.
The Turkish Republic of Northern Cyprus celebrates the "Day of Peace and Freedom", which falls on July 20 of each year, the anniversary of the launch of the military "peace process" that Turkey carried out on the island in 1974.
On Thursday, the Ministry of Foreign Affairs published a tweet attached to a video clip on its Twitter account, on the occasion of the anniversary of the military operation.
The Foreign Ministry said in the tweet: "On the 49th anniversary of the peace process in Cyprus, we remember with mercy our martyrs who fought for our national cause Cyprus and sacrificed their lives for the rights and freedoms of Turkish Cypriots, and we remember with respect the wounded heroes."
It added, "We congratulate the Turkish Cypriots, who are an integral part of our nation, on the Day of Peace and Freedom."
On July 20, 1974, Turkey launched the "peace process" on the island after it witnessed a military coup led by Nikos Sampson against Cypriot President Makarios III on July 15 of the same year.
The coup took place with the support of the ruling military junta in Greece, while the Greek armed groups targeted the Turkish population of the island.
The Turkish army launched a second military operation on August 14, 1974, and the two operations succeeded in achieving their goals, as a prisoner exchange agreement was concluded between the two sides on September 16 of the same year.
On February 13, 1975, the "Turkish Federal State of Cyprus" was established in the northern part of the island, and the late Rauf Denktash was elected president of the republic, which became known as the Turkish Republic of Cyprus.