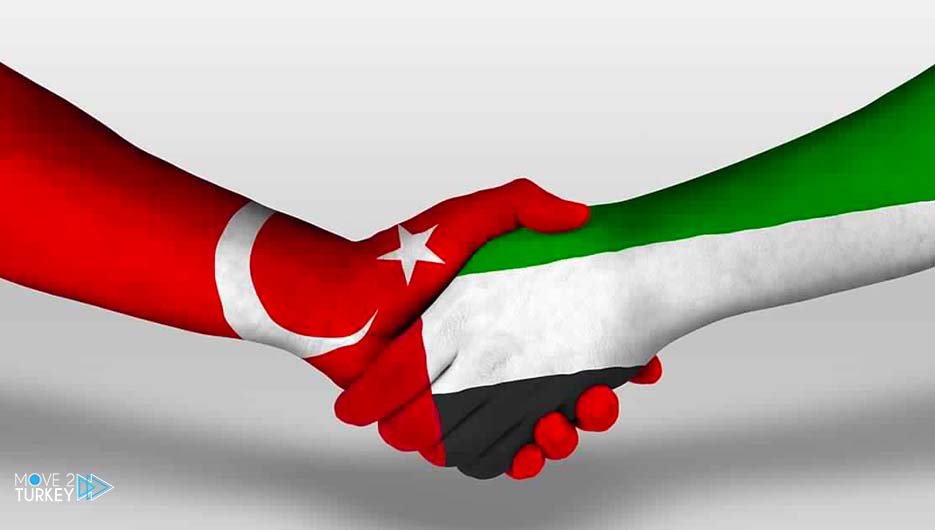 The official UAE news agency, WAM, said that the country's investments in Turkey amounted to $7.8 billion until the end of 2021, amid expectations that it will increase several times by 2030.
Emirati investments in the Turkish market diversified into sectors including financial services, real estate, transportation, renewable energy, ports and logistics services.
And last March, the UAE and Turkey signed a comprehensive economic partnership agreement during a presidential summit via visual communication technology, which is expected to jump investments in both countries several times.
The agreement ushered in a new era of partnership and economic integration, based on trade and investment relations.
Non-oil intra-trade rose 40 percent to reach $19 billion in 2022, making Turkey one of the UAE's top 10 trading partners around the world, with a share of more than 3 percent of the country's non-oil foreign trade.
After the Comprehensive Economic Partnership Agreement enters into force (a date has not been set yet), customs duties will be reduced on 82 percent of products and commodities, which represents more than 93 percent of the value of bilateral non-oil trade.
Unnecessary barriers to trade will be removed, new pathways for bilateral FDI flows will be created, and market access for domestic exporters will be enhanced, including in key sectors such as construction, metal products, polymers and other industrial products.
The agreement aims to increase non-oil intra-trade from its current value of $19 billion to more than $40 billion annually within 5 years, increase UAE exports to Turkey by 21.7 percent, and increase investment flows.
According to the "WAM" report, "Holding – ADQ" is considered one of the leading Emirati companies investing in Turkey, along with Emirates NBD Bank, Emaar Properties, International Holdings, Abu Dhabi Investment Authority and Mubadala.