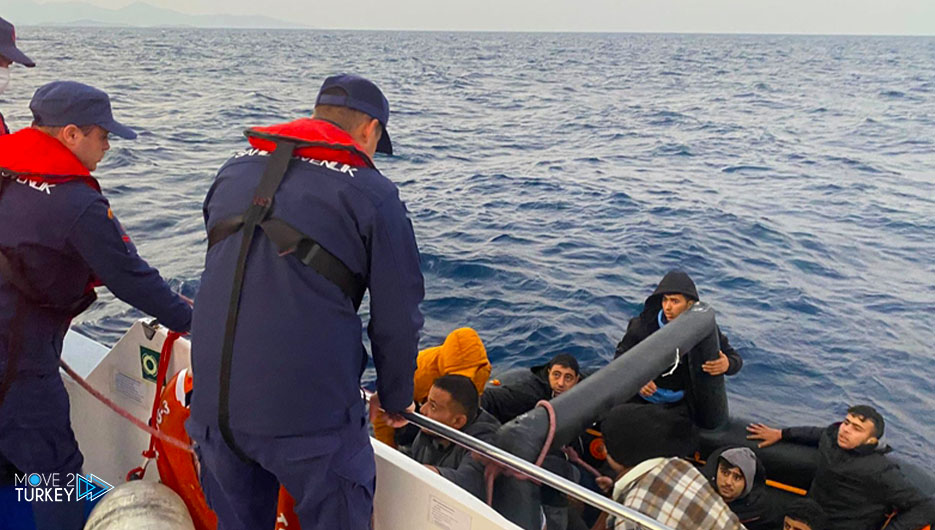 Turkish Coast Guard teams rescued 34 irregular migrants off the coast of Mugla Province.
The migrants, who were pushed by the Greek side into Turkey's territorial waters, were rescued in two separate operations off the shores of Datca district in Muğla, the Coast Guard Command said in a statement on Tuesday.
The statement indicated that 22 migrants who were on a rubber boat were rescued and 12 others who were in a life raft.
After being transported to land, the migrants were referred to the Directorate of Immigration.