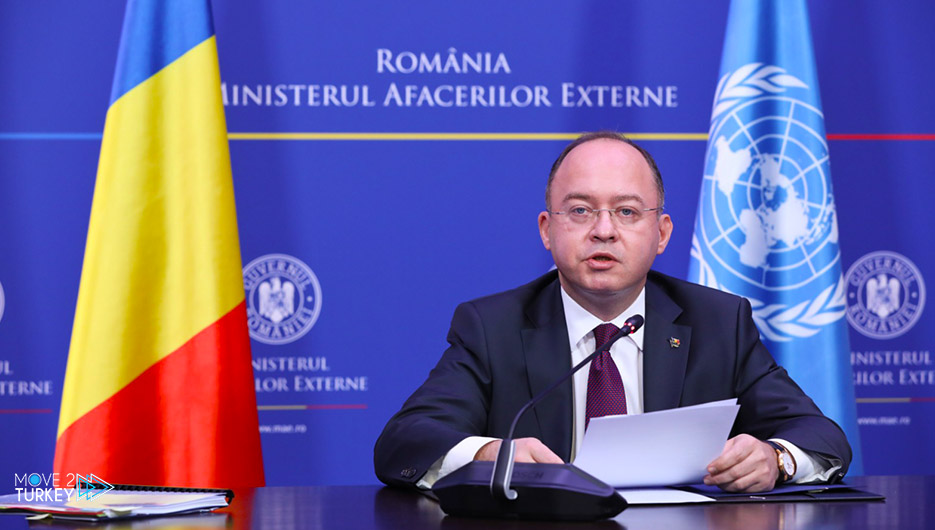 Romanian Foreign Minister Bogdan Aurescu praised Turkey's efforts to reach the "grain corridor" agreement across the Black Sea.
This came during a joint press conference he held with his Turkish counterpart, Mevlüt Çavuşoğlu, on the sidelines of his visit to Ankara on Tuesday.
Orescu said that the grain corridor agreement was concluded thanks to the Turkish efforts, expressing his country's appreciation for this matter.
He confirmed that he had discussed with Çavuşoğlu in Ankara issues of common interest between the two countries, as well as ways to enhance bilateral cooperation.
He pointed out that Turkey is the second most important trading partner of Romania and that the volume of trade between them amounted to 8.6 billion dollars last year.
He stated that the two countries aim to raise the volume of trade exchange to $10 billion this year.
On July 22, Turkey, Russia, Ukraine and the United Nations signed the "Document of the Initiative for Safe Shipping of Grains and Foodstuffs from Ukrainian Ports" during a meeting hosted by Istanbul.
The agreement guarantees securing grain exports that are stuck in Ukrainian ports on the Black Sea (Eastern Europe) to the world.
On November 17, Turkish President Recep Tayyip Erdogan announced the extension of the grain corridor agreement across the Black Sea for 120 days, starting on the 19th of the same month.