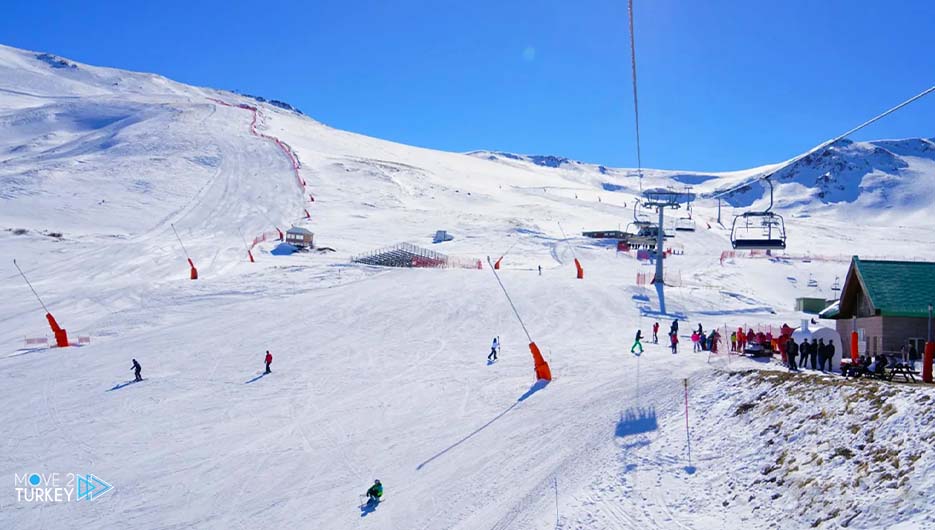 Balan Dukan Ski Center in Erzurum continues to receive tourists in April.
The Balan Dukan Center is considered one of the international centers that welcomes amateurs and professionals of skiing, thanks to the quality of the snow on its slopes, which conforms to international standards.
The ski season started this winter in Turkey from the Balan Dukan Center last December.
The head of the northeastern Anatolia region in the Federation of Turkish Tourism Agencies, Noah Şenol, indicated that there are many tourism activities in the Balan Dukan Center, in addition to skiing.
He said, "Despite the snowfall early this year, and the snow level in the Balan Dukan center remained good even in April, the tourist season this year was not at the required level due to the earthquake that the country was exposed to."
He explained that many reservations were canceled at the Balan Dukan Center after the earthquake.
Bora Kanber, director of a hotel in the Balan Dukan area, said that the recent days witnessed heavy snowfall, and the ski tracks will continue to receive tourists until the end of April.
Turkish tourist Perihan Alipol said: "Watching the snow in April is a joy for me. The atmosphere in Balan Dukan is wonderful."
The Palandukan Center, located in the state of Erzurum (east), includes 65 ski tracks, ranging in length from 1.1 to 14 kilometers, with varying degrees of difficulty.
The center is located 20 km from the airport and only 4 km from the city center. It is easily accessible and offers its visitors the opportunity to practice many exciting sports and games such as skateboarding, climbing the ice wall, snow park, paragliding and night skiing.