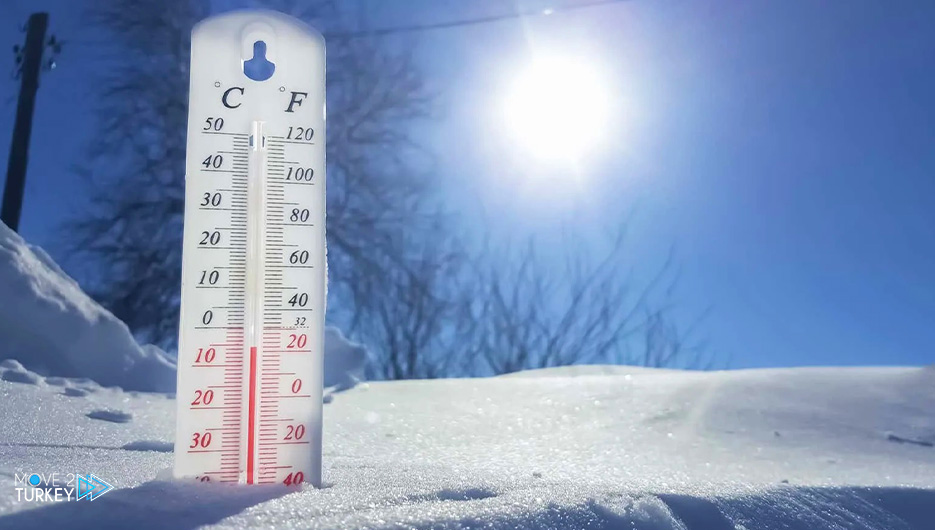 The temperature dropped to 19 below zero in the Turkish state of Kars, which is the lowest degree recorded in eastern Anatolia last night.
The nighttime temperature was 19 in Kars, -17 in Agri, and 10 in Erzurum.
The thickness of the snow in the "Balandokan" ski center in Erzurum was 96 cm.