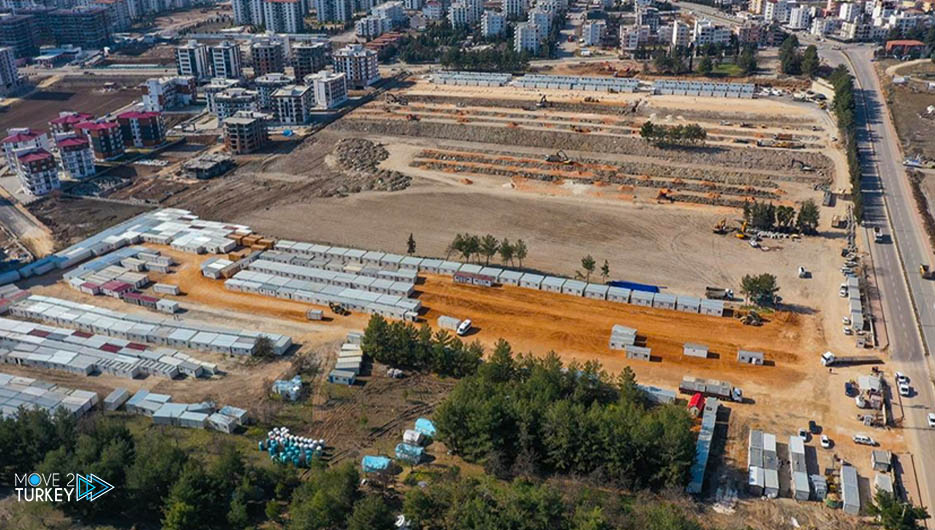 In the Turkish state of Adi Yaman, construction of prefabricated house cities for the victims of the devastating earthquake that struck the south of the country continues.
The Turkish authorities are building 20 prefabricated houses in Adi Yaman, 18 of which are in the city center and two in its districts.
Infrastructure construction work has been completed in most of the 20 cities.
15,000 prefabricated houses will be installed in the 20 cities, equipped with basic facilities such as toilet, bathroom and heating.
It is expected that approximately 70,000 earthquake-affected people will be housed in the homes of the 20 cities, following the completion of the works as soon as possible.