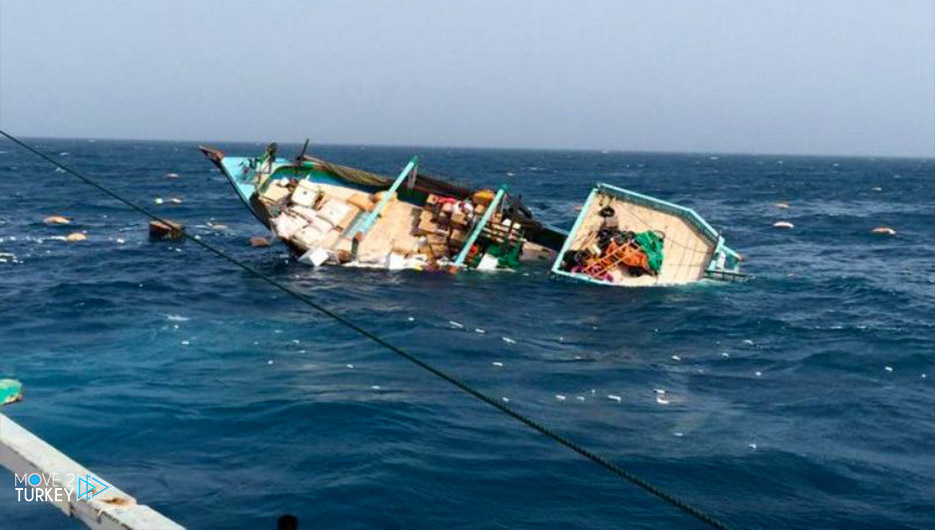 The captain of the boat detained in connection with the accident that resulted in the death of a child and the injury of two people as a result of the sinking of the tourist boat in the Fethiye area of ​​Mugla has been released, subject to judicial supervision.
The investigation continues into the murder of Yunus Emre Yilmaz, and the injury of the mother of the deceased child, Naslihan Nur Yilmaz, and her sister, Rafza.
And this is on a tourist boat that sank 50 meters from the beach of Bilcekiz in the Oludeniz district yesterday.
Where a tourist boat sank in Fethiye: one dead and 2 wounded Within the scope of the investigation, the captain of the boat R.Z was arrested by the Coast Guard.
The suspect, who was taken to court after the proceedings, was then released, subject to judicial oversight by alternate criminal justice.
It was learned that mother Yilmaz, who was transferred to a private hospital in the area after the accident, was transferred to Isparta, and her treatment continued at Fethiye Governmental Hospital, where her young daughter was transferred.
Divers inspect the sunken boat
Divers of the Coast Guard Team and Security of the Search and Rescue Team of the Southern Aegean Coast Guard Group Command investigated the sunken boat.
Divers' notes were also seen on the boat, and in photos shared with members of the press.
It was noted that the back of the boat was sitting at the bottom of the sea and its head was in an upright position.
On camera recordings, there were also pictures of tables and chairs on the boat scattered at sea.
Work continues to remove the boat from the sea
Yesterday, the boat carrying 38 people, including 35 passengers, sank in the area, and many people on the boat went ashore by their means.
Other survivors were rescued by the coast guard team, diving school boats, and taxi boats that were sent to the area.