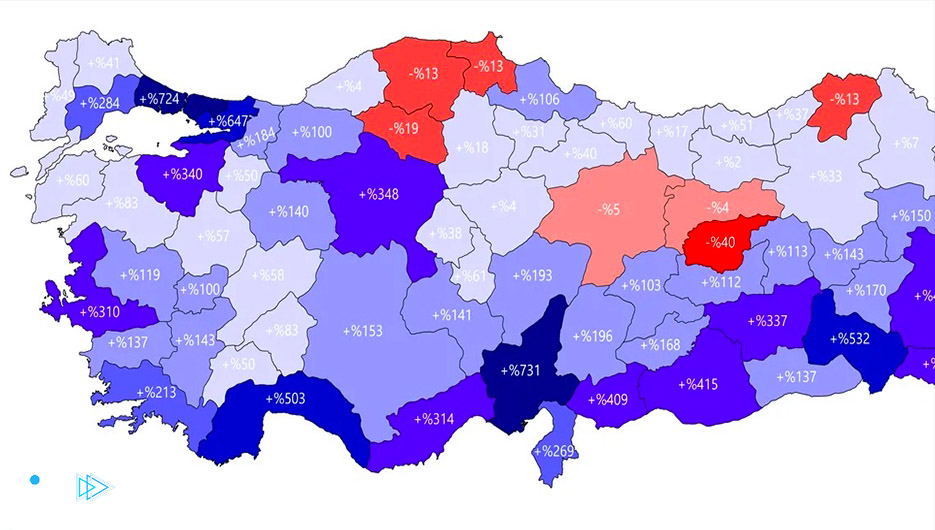 In the past 24 hours, 4,418 people tested positive, and 50 people died due to the Coronavirus.
As Turkey's daily coronavirus schedule is shared from the address "http://covid19.saglik.gov.tr".
Accordingly, 216,252 tests for COVID-19 were conducted in Turkey during the past 24 hours, and 4,418 people came back positive, 50 people lost their lives, and the number of patients was 404.
With the end of COVID-19 treatment or quarantine for 4 thousand 161 people, the number of people recovered rose to 5 million 314 thousand, and 930.
The number of examinations reached 61 million 671 thousand and 470, and the number of cases reached 5 million and 444 thousand and 786, and the number of deaths reached 49 thousand and 924.