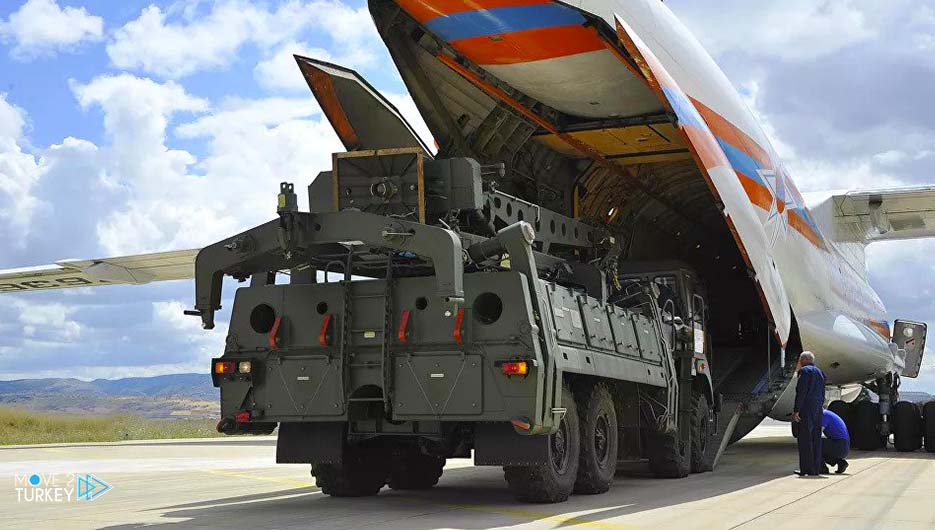 In a statement, the US Department of Defense said that US Defense Secretary Lloyd Austin called on Turkish Defense Minister Hulusi Akar to ask that Ankara not keep the Russian-made S-400 missile defense system.
According to Sputnik, Austin and Akar spoke of instability on the eastern and southern sides of NATO, including the challenges posed by Russia.
The Minister of Defense recalled the importance of working to strengthen cooperation between the US and Turkish armies, and asked Turkey not to keep the Russian-made S-400 missile defense system.
Ankara's acquisition of the S-400 systems has been a point of contention in US-Turkish relations since July 2019.
Washington has asked Ankara to end the deal and has threatened to cancel the delivery of F-35 fighter jets.
So far, Ankara has resisted and is in talks with Russia to deliver a second shipment of S-400 systems, despite sanctions imposed on the defense sector in December 2020.
According to the Pentagon statement, Austin thanked Akar for Turkey's role in the mission of resolutely supporting Afghanistan and its support for the ongoing peace process.
According to the Pentagon, the two officials also spoke of positive diplomatic progress and efforts to ease tensions in the eastern Mediterranean.
Austin welcomed the ongoing exploration talks between Turkey and Greece, both NATO allies, and the two governments' commitment to the process.
The defense minister also stressed cooperation between allies and partners in the Black Sea, including recent exercises that have included USS Monterrey, USS Thomas Hander and Turkish naval assets.
Turkish officials had previously told Sputnik that Ankara's position on the use of Russian S-400 air defense systems had not changed:
"Turkey does not need US permission for this."
According to a spokesperson for the Parliamentary Defense Committee, Turkey made its decision on the S-400 long ago and will not back down from that decision.