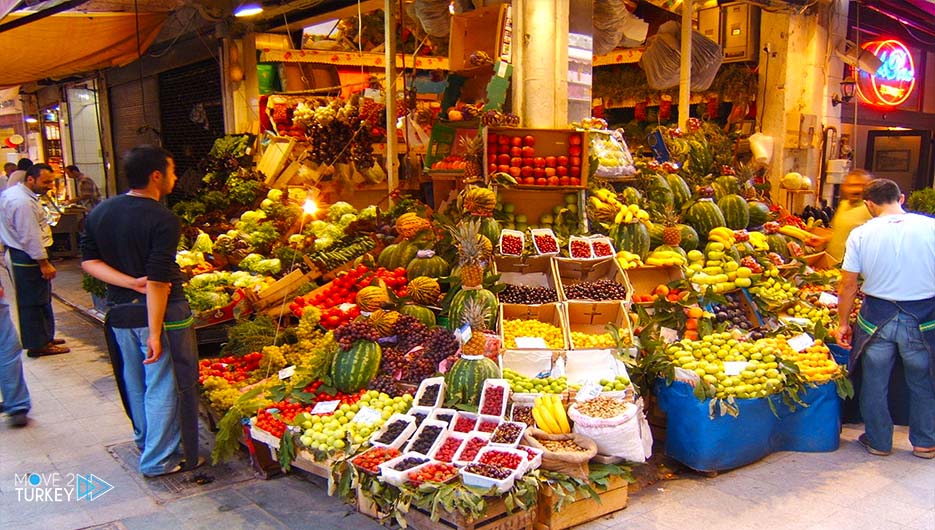 Public markets opened for the second time in a complete lockdown by taking coronavirus measures.
Where vegetables, fruits and fresh seedlings can only be sold between 10.00 and 17.00 in the markets.
And after the Ministry of Interior circular, which allowed the opening of markets selling fresh vegetables, fruits and seedlings only on Saturday 8 and 15 May.
Between 10.00 and 17.00 hours, merchants came to the areas where the looms were staying in the morning.
And in the district market in Fatih Koca Mostava Pasha, municipal teams have taken Covid-19 measures.
Teams that questioned the merchant's Eve Cigars (HES) Life Codes examined the three-meter distance between the looms.
In the market, teams that also check masks have issued warnings in some places with ads.
It turned out that the police teams were also in the precautionary market area.
It was noticed that citizens were shopping in the markets that were set up in Beylikduzu and Buyukcekmece, and there was not much density.
The market has been set up in Merdivenköy, Kadıköy on two streets in order to prevent potential population density.
While it was observed that the citizens who came to the market to shop were following the mask and the rules of distance, it was observed that some citizens chose the products from the stalls.
And in neighborhood markets set up in Pendik, merchants have set up their stalls within the scope of Covid-19 measures.
It has been observed that the citizens coming to the market were partially crowded from time to time.
While the mask and distance were controlled by the municipal teams in the market, there were frequent warnings at the point of compliance with the procedures.