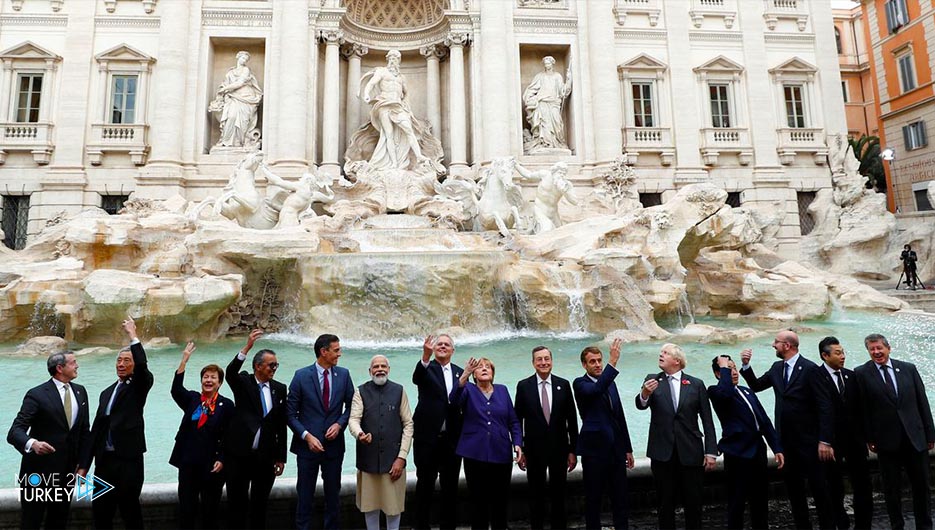 Some of the leaders participating in the G20 Leaders Summit hosted by Italy and the G20 President made a short tour to the historic Trevi Fountain in Rome and, according to tradition, threw a coin into the fountain.
The Trevi Fountain, also known as the "Fountain of Love", one of Rome's world-famous landmarks, hosted some of the G20 leaders in the morning.
At the direction of host Italian Prime Minister Mario Draghi, they threw a 1 euro coin into the fountain, continuing the tradition of "wanting to go back to Rome again".
The cultural tour of the leaders was attended by French President Emmanuel Macron, German Chancellor Angela Merkel, and Indian Prime Minister Narendra Modi.
British Prime Minister Boris Johnson, Spanish Prime Minister Pedro Sanchez, European Union Council President Charles Michel, and a host of representatives from international organizations.
Nor did some leaders attend, including President Recep Tayyip Erdogan and US President Joe Biden.
During the event, intensive security measures were taken around the fountain, and while the Chesme area and its surroundings were closed to the public, and air patrol was carried out by a helicopter of the Italian security forces during the visit.
The 16th G-20 Leaders Summit, organized by Italy, concludes with today's sessions.