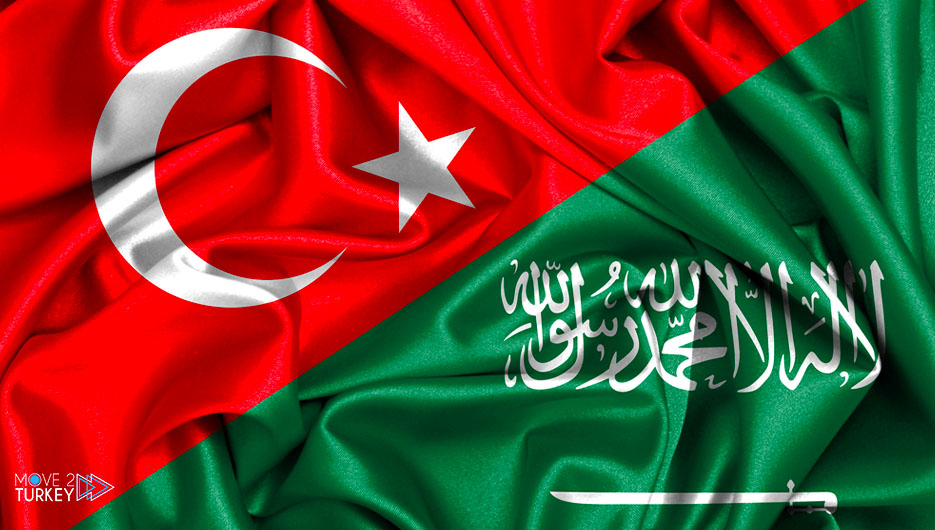 The head of the Saudi Shura Council, Abdullah bin Muhammad Al-Sheikh, stressed the importance of strengthening his country's relations with Turkey in various fields.
This came during his meeting with the Turkish ambassador to Riyadh, Fatih Olsoy, at the Shura Council headquarters in the capital, Riyadh, and receiving an invitation to visit Turkey, according to the official Saudi Press Agency "SPA".
According to the agency, Al-Sheikh stressed "the importance of working to strengthen bilateral relations between the Kingdom and the Republic of Turkey to contribute to activating joint bilateral cooperation between them in various fields, especially at the parliamentary level between the Shura Council and the Turkish National Assembly."
He also pointed out "the importance of activating the continuous communication between them (the two countries) and the need to work on activating the role of the two joint parliamentary friendship committees between them."
For his part, Olsoy praised, according to the agency, "the mutual visits that took place between the leaderships of the two countries during the last period."
He pointed out that "the relations between the two countries are of brotherhood, and that the cooperation of the two countries reflects positively on the region and the Islamic nation."
Olsoy stressed "the importance of increasing communication between officials of the two countries in various fields, especially parliamentary communication between the two councils."
The agency stated that "during the reception, aspects of bilateral relations between the two countries were reviewed and ways of enhancing and strengthening them were discussed, and a number of issues of common interest were discussed."
The agency revealed that the Speaker of the Shura Council had received from the ambassador an official invitation from the Speaker of the Turkish National Assembly, Mustafa Şentop, to visit the Republic of Turkey.
The Turkish-Saudi relations have recently witnessed a noticeable and intense activity, as the exchange of high-level visits established a new phase of prosperity.
The two countries enjoy a prominent position at the forefront of the Arab and Islamic Middle Eastern countries, and the rapprochement would have a positive impact on the region.