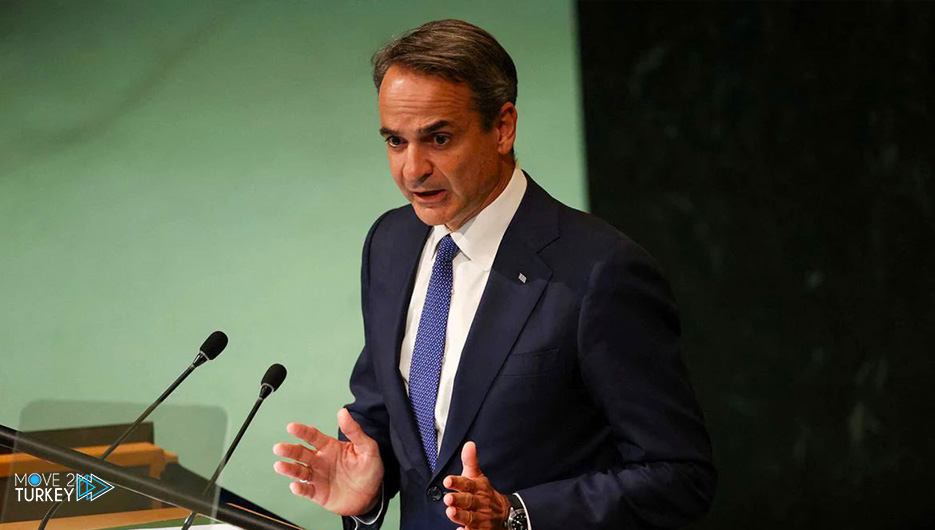 Greek Prime Minister Kyriakos Mitsotakis said that his country is not an enemy but a neighbor of the Turkish people.
This came in a tweet he posted in Turkish on his Twitter account on Friday, and included excerpts from his speech at the United Nations General Assembly.
"With this message from the United Nations, I would like to address not only the Turkish leaders but also the Turkish people: Greece does not threaten Turkey. We are not your enemies, we are neighbors and we attach great importance to our friendly relations," Mitsotakis said.
He pointed out that the majority in both countries do not want conflict and discord.
"Let us take a step forward together on the basis of mutual respect and cooperation and within the framework of international law," he added.
In his speech to the General Assembly, Mitsotakis said that "Turkey is an important country and a member of NATO and can become a friend and ally of the European Union and Greece if it so desires."
He pointed out that Turkey has the ability to play a constructive role and noted that it has made an "important contribution to global food security" through its role in reaching the Ukrainian grain shipment agreement.
And he added: "In spite of this, Turkey is pursuing a destabilizing approach in the eastern Mediterranean, the Middle East and the Caucasus," as he claimed.
He considered that Turkey adopts a sharp rhetoric towards Greece, referring in this regard to the statement of Turkish President Recep Tayyip Erdogan, in which he said, "We can come by surprise one night."
He claimed that Turkey's proposals regarding the Aegean Sea were "false allegations" and expressed his country's refusal to make Turkey's sovereignty over Greece's islands in the eastern Aegean subject to discussion.