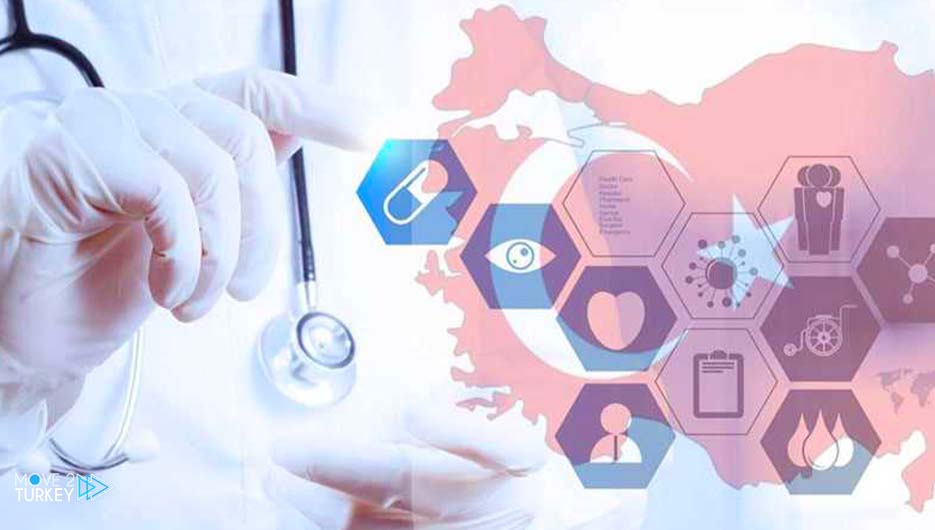 The first Medical Tourism Expo organized by the "Turkish and Arab Countries Joint Cooperation" Association (TÜRAP) with the support of the Ministry of Commerce opened its doors to visitors on Wednesday.
The opening ceremony was attended by the Chairman of the Board of Directors of the "Joint Cooperation of Turkish and Arab Countries" Sobhi Attar, a number of Turkish and Arab personalities, the Chairman of the Health and Environment Committee in the Jordanian Parliament, Firas Ahmed Muhammad Judeh, the Emirati Ambassador to Ankara Saeed Thani Al Dhaheri, the Egyptian Assistant Minister of Health Ahmed Hussein Al-Sobky and a number of Turkish personalities. And Arabic.
In his speech during the opening, Attar called for the need to strengthen cooperation between Turkey and the Arab countries and that the health sector plays an important role in strengthening relations between the two parties.
He praised the development of the health sector in Turkey, adding: "In 2021, 770,730 tourists visited Turkey for the purpose of benefiting from medical services, and in 2022 the number of arrivals to Turkey for the same purpose reached 1,258,382."
For his part, the Egyptian Deputy Minister of Health, Ahmed Hussein Al-Sobky, pointed to the depth of the historical relations between Turkey and the Arab countries.
He stressed that such events and meetings contribute to enhancing cooperation between the two sides.
He continued, "Turkey occupies an important position in terms of tourism and medical tourism, and it is an example to follow for us and for all countries in the Middle East in these two fields."