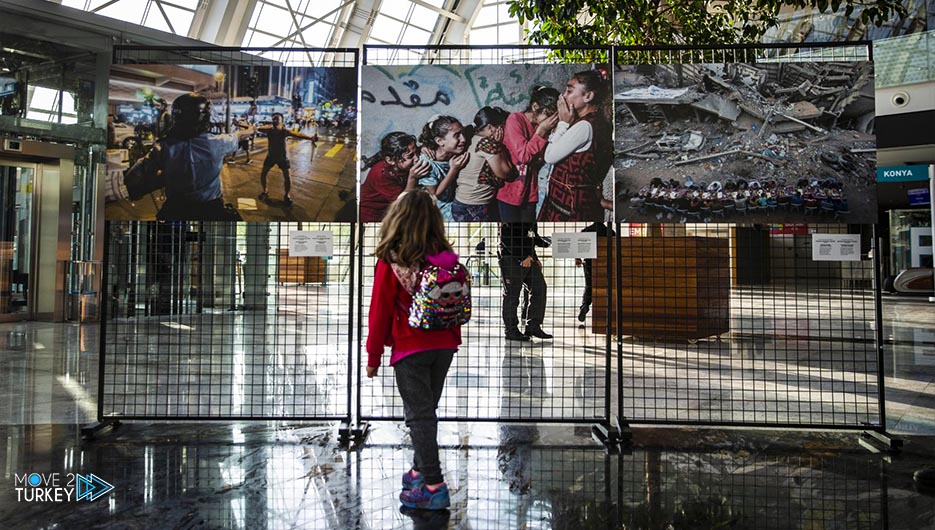 The first exhibition of the winning photos of the "Istanbul Best Photo Awards 2021" competition organized by the Anadolu Agency will be launched in Ankara on October 11.
The exhibition will be held at CerModern in Ankara and will continue until October 24, welcoming visitors and art lovers.
The exhibition includes a selection of 74 photos of the events that were included in the global agenda last year, especially the Corona epidemic, the explosion of the Port of Beirut, and the World Superbike Championship.
On December 18, 2020, Anadolu Agency opened the door for registration to participate in the seventh edition of the competition, and accepting applications ended on March 18, 2021.
About 15,000 photos from around the world competed in the last edition.
Turkish Airlines and the Turkish Cooperation and Coordination Agency took over the official sponsorship of the competition, in which 14 photographers from 12 nationalities won prizes.
On May 4, the jury began evaluating the participating photos in 6 regions of the world, to announce on the 11th of the same month the names of the winners.
The Istanbul Best Picture Awards, organized annually by Anatolia, are considered one of the most important international competitions in this field.
The competition witnessed wide participation annually by media organizations and freelance correspondents in more than 100 countries.
For more details about the competition and the award-winning photos, you can visit the competition website at the following address:"www.istanbulphotoawards.com".