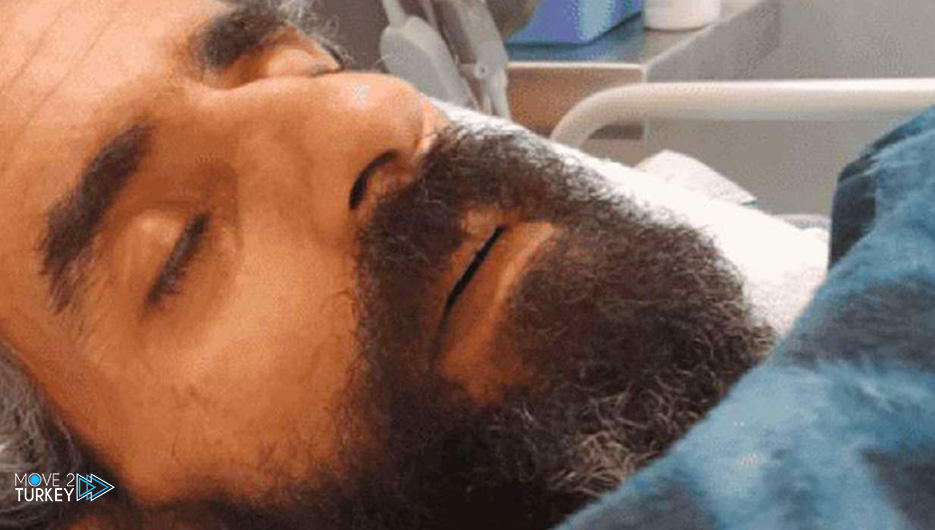 On Monday, the European Union expressed its concern about the health condition of Palestinian hunger striker Hisham Abu Hawash, calling on Israel to end its policy of administrative detention.
The Federation office in Palestine said in a statement: "We are very concerned about the critical health condition of Palestinian Hisham Abu Hawash.
He went on a hunger strike for 140 days in protest of his administrative detention in Israeli prisons.
He continued, "The use of administrative detention without formal charge remains a source of continuing concern."
He pointed out that "detainees have the right to be informed of the charges underlying any detention, and that they must have a fair trial within a reasonable time or be released."
And earlier on Monday, the family of the prisoner Hisham Abu Hawash (40 years), expressed their fear that the hospital administration in which he is being held would force-feed him against his will.
Imad Abu Hawash, brother of the prisoner Hisham, said that the Israeli authorities sent security reinforcements to the prisoner's room in the "Asaf Harofeh" hospital (center), and expelled his family and all journalists.
Meanwhile, the (non-governmental) Palestinian Prisoners Club said in a statement that the prisoner Abu Hawash is being held in a "critical health condition."
To this day, the occupation refuses to respond to his demand (to end his administrative detention), despite the tireless efforts that are being made.
Israel arrested the prisoner Abu Hawash on October 27, 2020, and transferred him to administrative detention.
And administrative detention, a decision to imprison by an Israeli military order for a period of up to 6 months, subject to extension, alleging the existence of a security threat, without trial or indictment. According to the institutions concerned with the affairs of prisoners.