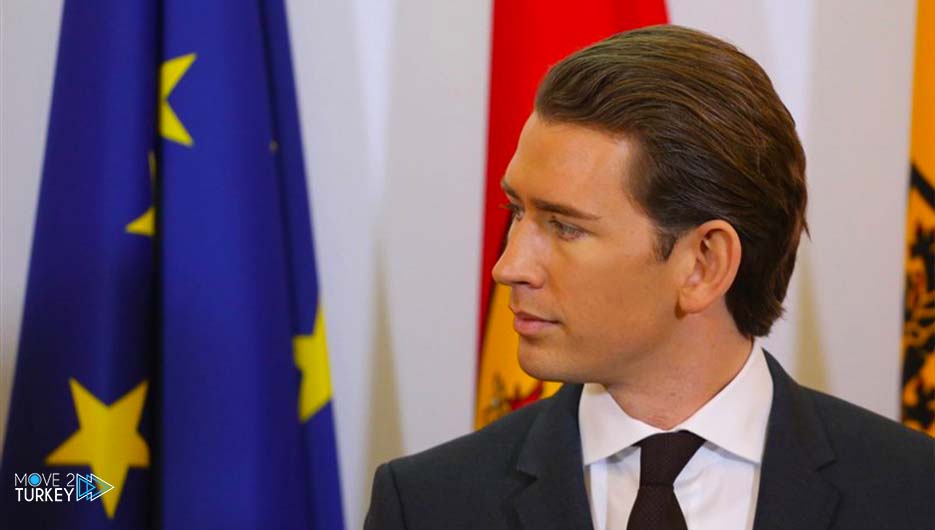 The Austrian newspaper "Standard" reported that Turkish President Recep Tayyip Erdogan strongly criticized Austria's declaration of solidarity with the Israeli regime in its conflicts with the Palestinians.
He said, "I curse the Austrian government." "I do, Vienna wants Muslims to pay the price for the genocide of the Jews."
He also strongly criticized the anti-Turkish statements made by Austrian Interior Minister Karl Nehammer.
Austrian Chancellor Sebastian Kurz and Austrian Foreign Minister Alexander Schallenberg condemned on Friday the rocket attacks launched by the Palestinian resistance in self-defense, and declared solidarity with Israel and raised Israeli flags over the chancellery and the Ministry of Foreign Affairs.
"We condemn the baseless statements made by the Austrian Minister of Interior regarding our country and our president regarding the anti-Israel protests against the regime's crimes in Vienna," the Turkish Foreign Ministry said in a message.
We call on the Austrian authorities to put an end to their anti-Turkish statements, which stem from domestic political calculations and harm relations between Vienna and Ankara.
At a press conference in Vienna on Monday, the Austrian Interior Minister harshly criticized Turkey's disastrous role in the Middle East conflict.
He said that playing such a role would certainly not only lead to a de-escalation, but would also lead to more tensions. He accused Erdogan of pouring oil on the conflict.
The Austrian Interior Minister indicated that evidence was revealed last summer of Ankara's influence in the riots and internal unrest in Vienna.
He also spoke about Turkish influence in the anti-Israel protests in Vienna.
The Turkish Vice President also criticized the Austrian government for raising its signature within the framework of the Israeli massacre plan in the Gaza Strip by waving the Israeli flag over government buildings.
Alexander Schallenberg rejected Turkey's criticism and affirmed Israel's right to self-defense.
In a recent speech, Recep Tayyip Erdogan also attacked Turkey's NATO allies and criticized their policies.
"Unfortunately, you are writing history with your bloodstained hands," Erdogan told US President Biden.
"You're the one who made us say that."