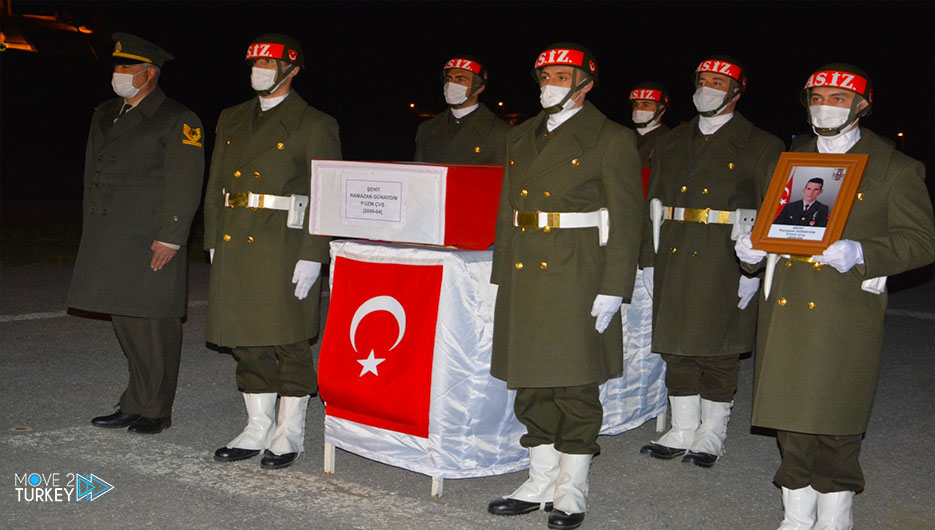 A ceremony was held for the martyr infantry expert, Sgt. Ramzan Günaydın, who was injured in a riverbed in the Semdinli district of Hakkari, and died in the hospital to which he was transferred.
The coffin of the martyr Ramzan Günayden who was wrapped in the Turkish flag was brought to the area at the ceremony.
Where the ceremony was held with the application of new measures due to the conditions of the Coronavirus (COVID-19) in the Hakkari Mountains, and by the command of the Commando Brigade.
After a minute of silence, the biography of the martyr and Du'a were read, and the martyr's companions carried the martyr's body on his shoulder and put it in the helicopter.
The body of the martyr Günaydın, who was transported to Yuksekova Salahuddin Ayoubi airport, will be sent to his hometown in Adana.