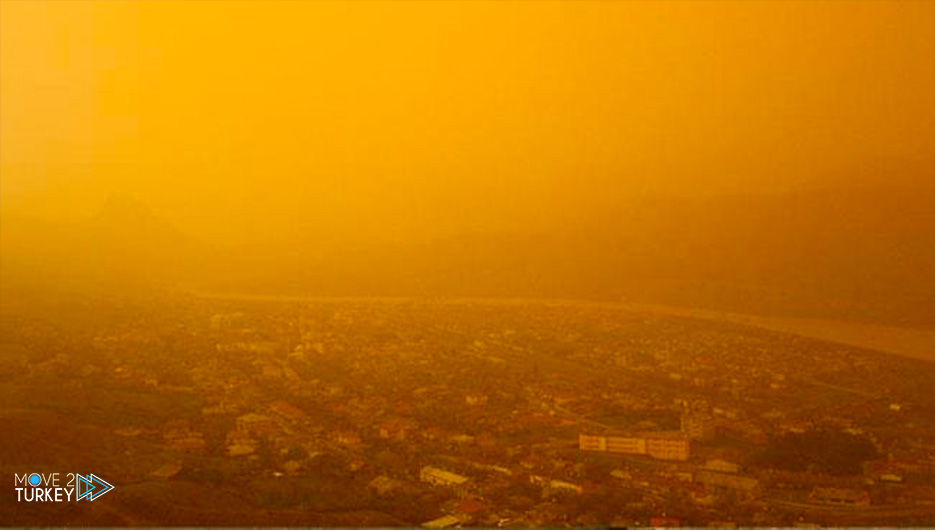 The General Directorate of Meteorology announced that the "dust transport" coming from North Africa and begins at night hours in the Aegean Sea, Marmara and the western Black Sea.
Experts also especially warned those suffering from asthma, bronchitis and COPD, and shared what needs attention.
They asked to be aware of the downsides of the upcoming dust wave, such as reduced visibility due to dust and deteriorating air quality.
In addition to rain falling in the form of mud in rainy places, as well as transport disturbances.
Some experts warn about incoming dust
"The dust will start tonight, and it will be in effect until tomorrow evening", Bulent Shekrell told TRT News.
"There will be a transfer of dust from night hours to tomorrow evening at the beginning of the week", said weather forecast expert Emra Erentug, "The dust transfer will lose its effect".
He added, "We must pay attention to those suffering from asthma, bronchitis and chronic obstructive pulmonary disease".
Dr. Bülent ekerel also explained the effects of transporting dust on the body, and how the population should be protected from the transfer of dust:
"These dust, along with silica, see an effect that facilitates the entry of some bacteria and mold fungi into the lung, which leads to friction between these dusts to reduce the size of the particles".
"You shouldn't go out without a mask"
Experts added, "We must definitely put our mask on us, we need to keep social distancing out in this stormy weather".
It should also be people who are allergic to pollen or mold fungi, or who suffer from asthma.
Or those who suffer from chronic obstructive pulmonary disease and bronchitis, and who use medicines constantly, especially being careful not to go out without a mask".
They also said: "If we are at home and we see a thick cloud of dust when we look out the window, we strongly recommend that you do not open the window".
Pay attention if you find out these symptoms
The experts also provided information about the onset of damage from the impact of dust: "In general, when there is dust in the environment, the nose and eyes enter easily.
Feeling of redness, tears, runny nose and itchy eyes is an indication that the environment is full of dust and is a wake-up call.
Exposure to dust containing clay minerals can also lead to headaches and stomach pain".