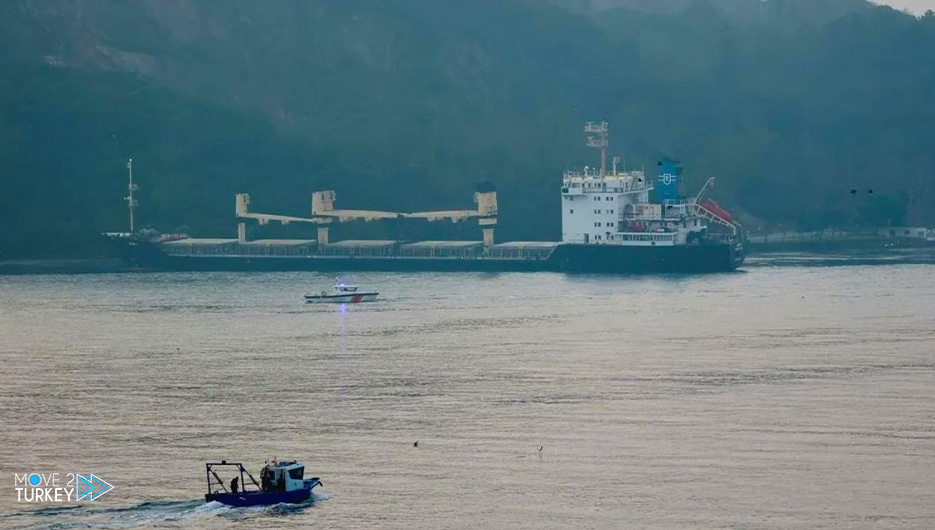 On Monday, the Turkish authorities announced the suspension of traffic in the Bosphorus Strait due to the breakdown of a cargo ship that ran aground while it was sailing from Ukraine to Istanbul.
The Turkish General Directorate of Coastal Safety said in a statement that a cargo ship bearing the name "MKK-1" ran aground after it broke down while on its way from Ukraine to Istanbul and docked in the "Amurri" region.
It added that rescue ships and boats were directed to the location of the 142-meter-long ship.
It indicated that the traffic of ships in the strait was temporarily suspended.