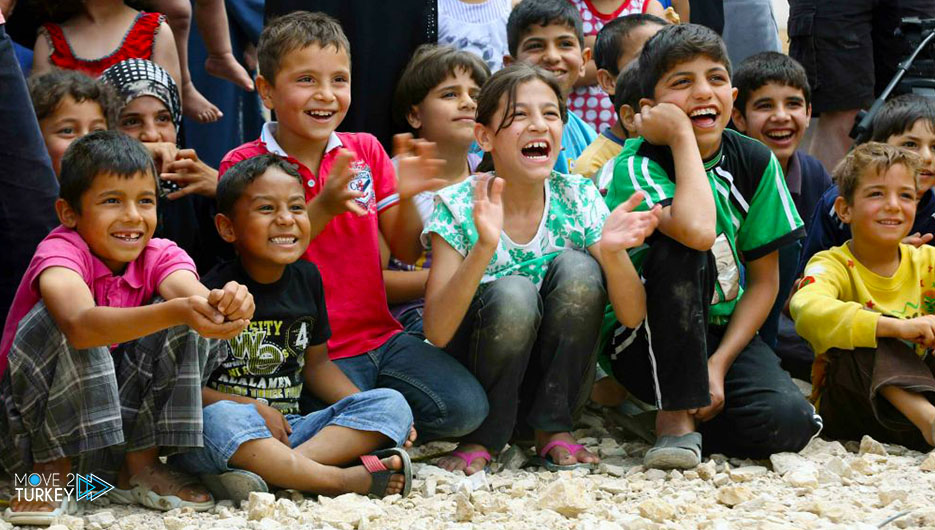 On Friday, Syrian and Iraqi children treated in Turkey had fun at the first and only predatory zoo in Ankara, Aslan Parkour.
The Turkish Red Crescent Society supervises the transfer of children injured in the war in Syria and Iraq for treatment in Turkey, under the coordination of the "AHMİM DER" association concerned with young innocents.
After completing the treatment of these children, who suffer from major injuries and burns on their bodies, the Turkish Red Crescent teams deliver them to their families.
As part of rehabilitation and morale boosting, AHMİM DER officials transferred a group of children to the predatory zoo in Ankara.
The children enjoyed watching the lions that were running over the snow, then they petted their young, and then they visited the bird and monkey sections.
In an interview, the Secretary-General of the Coordinating Association, Jalil Akpinar, said that their assistance includes children affected by the war in Africa, Syria and Iraq.
Akpinar indicated that the activities carried out by the association are related to meeting the needs of these children in terms of health and food.
Families with war-affected children can submit a request to the association via its website "http://www.ahmimder.org".