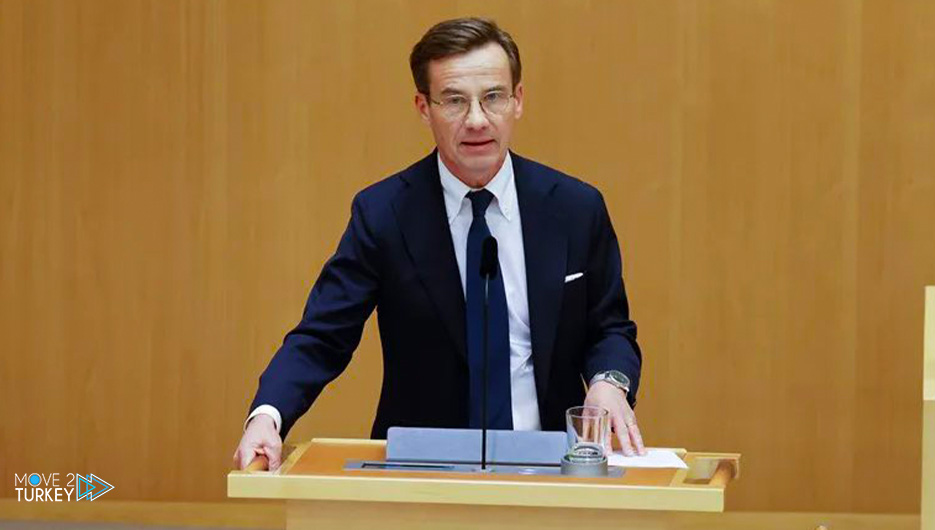 Swedish Prime Minister Ulf Christerson has vowed to step up efforts to allay Turkey's security concerns regarding his country's bid to join the North Atlantic Treaty Organization (NATO).
This came in a joint press conference with NATO Secretary-General Jens Stoltenberg, following a visit to the alliance, 3 days after he became prime minister.
Christerson noted that in the new Swedish government, they attach great importance to joining NATO.
With regard to alleviating Turkey's security concerns, Christerson said: "My government will redouble efforts to implement the tripartite memorandum signed between Turkey, Sweden and Finland, and this will be the situation before and after Sweden's accession to NATO. The tripartite memorandum established new platforms for cooperation in combating terrorism between Sweden and Turkey."
He added: "The fight against terrorism is a priority for us before and after joining NATO, and we are very serious about our commitments."
He stressed that his government is committed to the agreement with Turkey, as the previous government.
In response to a question about his intention to visit Turkey, he confirmed that he was ready to go to Ankara as soon as possible and that he conveyed this message to "Turkish friends."
For his part, the NATO Secretary-General welcomed Sweden's commitment to the Tripartite Memorandum to Strengthen Cooperation in Combating Terrorism and the steps it has taken to implement it, saying: "We agreed on the importance of Turkey's legitimate security concerns."
And he added, "Among them are lifting restrictions on arms sales to Turkey and increasing cooperation in combating terrorism. There are also measures implemented through mechanisms of issues such as banning joining terrorist organizations, including the PKK, extradition and financing terrorism."
In late June, Turkey, Sweden and Finland signed a tripartite memorandum of understanding regarding the two countries' membership in NATO on the sidelines of the bloc's summit in the Spanish capital Madrid, in which the two countries pledged full cooperation with Ankara in the fight against terrorist organizations.