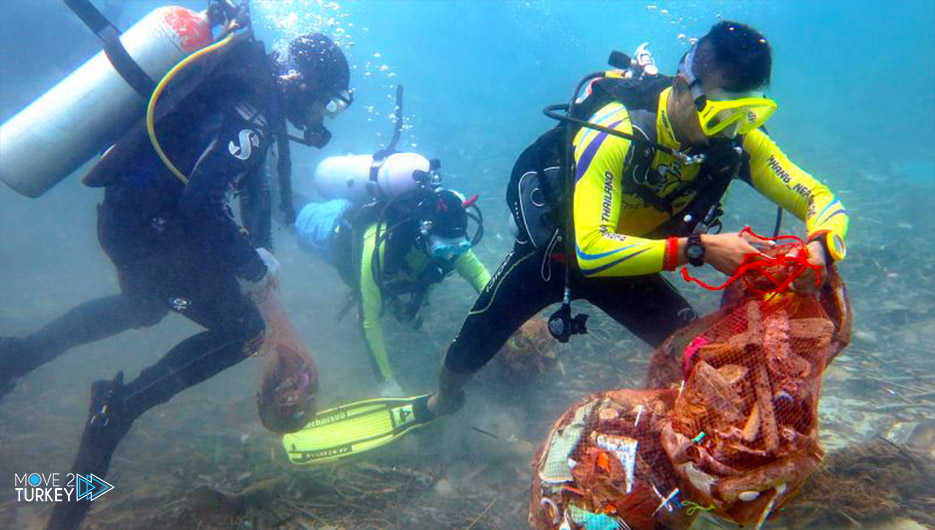 In the framework of World Environment Day June 5, IMM carried out seabed cleaning work, seabed divers, drills, motorbikes, saws, bicycles, etc.
Citizens in the surrounding area also said that they were surprised to see what came out of the seabed.
View waste removed
In the sea, divers found drills, motorcycles, laptops and cell phones, as well as ashtrays, razors and steering wheels.
The excavated waste was displayed at Kadıköy Pier, where the surrounding citizens could not hide their astonishment at what they saw.
"What's going on, let's pray for this to stop now"
By making statements in the joint video from Head of Environmental Protection and Control Department Professor Ayşen Erdinçler:
"We can get the damage from this waste in the salt we eat, the fish we eat, everything from seafood.
Let's stop them now, for this reason, we have prepared our event today to raise awareness."
"This sea is everything"
Aslan Degermanci, General Manager of İSTAC, said: "This sea belongs to all of us, all of us in Istanbul, the more we can provide protection, the more we benefit for our children and grandchildren.