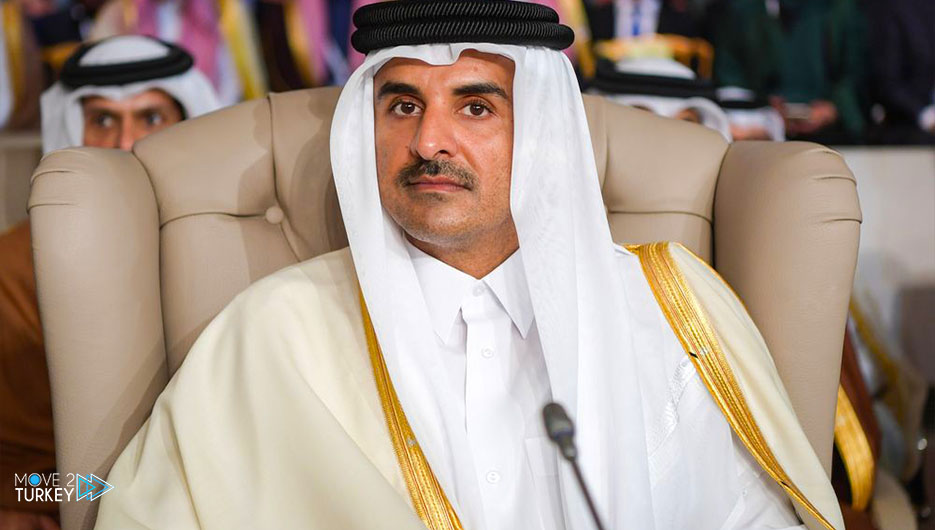 The head of the Sudanese Sovereignty Council, Abdel Fattah Al-Burhan, received on Monday a written message from the prince of Qatar, Sheikh Tamim bin Hamad Al Thani, related to enhancing the prospects for cooperation and bilateral relations.
This came when Al-Burhan met with Qatari Deputy Prime Minister and Foreign Minister Sheikh Muhammad Abdul Rahman Al Thani.
And in the presence of Sudanese Foreign Minister Maryam Al-Sadiq Al-Mahdi at the presidential palace in Khartoum, according to a statement by the Sovereignty Council.
Al-Mahdi said that the meeting dealt with regional issues, including dealing with problems between Sudan and Ethiopia regarding issues of borders and dams, through peaceful and diplomatic means.
She expressed her hope that the second filling of the Renaissance Dam would be completed in an agreed manner, in the interests of the region and its peoples.
Ethiopia insists on a second filling of the "Renaissance" dam in July and August, nearly a year after the first filling.
Even if it does not reach an agreement, it says it does not aim to harm the interests of Sudan and Egypt, and that the aim of the dam is to generate electricity for development purposes.
While Cairo and Khartoum adhere to an agreement that guarantees their annual share of the Nile River water, which is 55.5 billion cubic meters and 18.5 billion cubic meters, respectively.
Al-Mahdi indicated that Al-Burhan met with Muhammad Abdel-Rahman, who arrived in the capital Khartoum on Sunday, on a two-day official visit.
He touched upon the need for cooperation for peace and stability in Libya, Chad and Sudan.
For his part, the Qatari Foreign Minister affirmed his country's support for efforts to bring peace to Sudan, according to the same source.
He explained that his meetings with officials dealt with various regional issues, among them the recent tension between Sudan and Ethiopia.
And last April, the head of the Sudanese Sovereignty Council, Abdel Fattah Al-Burhan, held talks with the Emir of Qatar, Tamim bin Hamad Al Thani.
In addition to a number of officials in the capital, Doha, on his first visit to Qatar after the visit of Muhammad Hamdan Dagalo Hemedti, First Vice President of the Sovereignty Council, on January 31.
Qatari investments in Sudan are estimated at $ 3.8 billion, according to the Sudanese Ministry of Investment, as Qatar is ranked fifth among the countries that invest in the country.
On August 21, 2019, a transitional period that will last for 53 months, ending with elections, began in Sudan.
Power is shared by the army and civilian forces, and the parties to the peace process are armed movements.