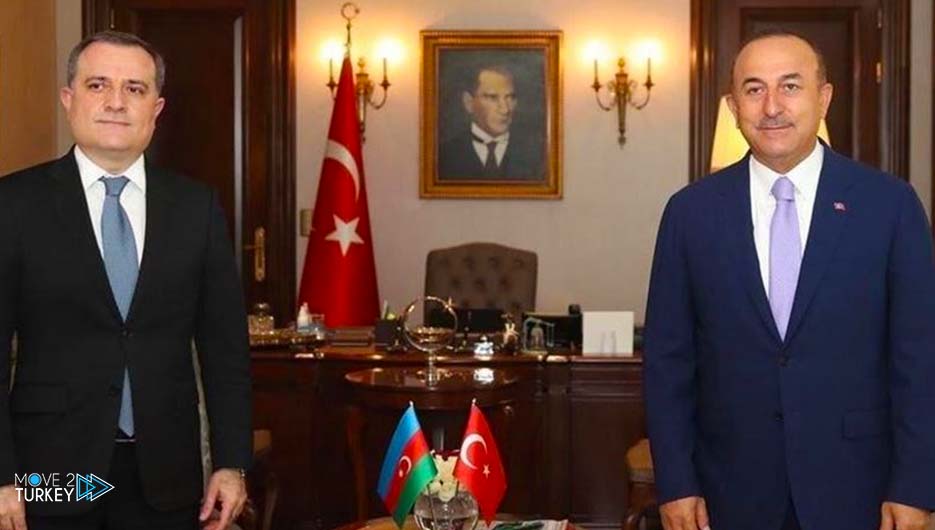 Turkish Foreign Minister Mevlut Cavusoglu wrote on his Twitter page about Azerbaijani and Turkish citizens traveling without the need for a passport. Which will take effect from today.
He said, "From today, travel with Azerbaijan became possible only with an ID card. All obstacles were removed, and our brothers were strengthened. Good luck to our citizens and the Azerbaijani brothers."
The length of stay in the two countries has also increased from 30 days to 90 days.
After the Nagorno-Karabakh War, relations between Turkey and the Republic of Azerbaijan increased significantly in different dimensions.
Among these dimensions is the issue of the travel of citizens of the two countries without a visa and a national card, which was concluded and will start work as of this month.
A while ago, Turkish Foreign Minister Mevlut Cavusoglu tweeted that according to the agreement signed between Turkish President Recep Tayyip Erdogan and Azerbaijani President Ilham Aliyev, citizens of the two countries can travel without passports and without visas, and travel to the other country only by showing their national identity card.