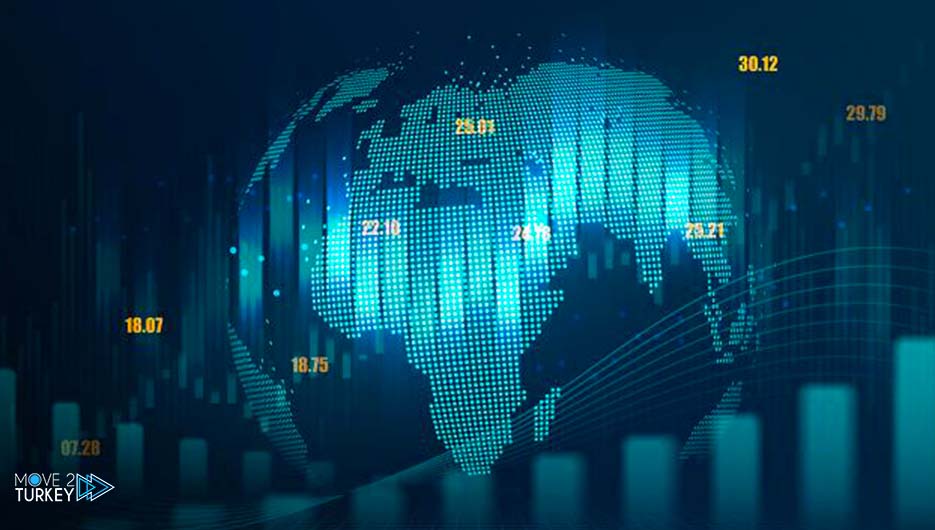 The World Bank expects the growth of the Turkish economy during 2021 from 4.5 percent to 5 percent.
According to the statement issued by the World Bank, the forecasts for the economies of Europe and Central Asia have been updated.
And in the statement, which confirmed that the recovery of exports and the balance of industrial commodity prices partly offset the effects of the new type of Coronavirus epidemic, which increased again at the end of 2020.
Looking at the emerging and developing economies in Europe and other countries, Central Asia is expected to grow by 3.6 percent this year.
The statement said that moderate growth is expected in the region in 2021 after the 2 percent contraction recorded in 2020 due to disruptions caused by the epidemic.
The contraction in Turkey is less than expected in the region
"The largest economies in the region are stronger than expected thanks to Turkey's recovery and showing strong performance that was less than expected by Russia's contraction," the World Bank said in a statement.
The statement stressed that the outlook is still uncertain, that regional growth is expected to rise to 3.8 percent in 2022 with the gradual mitigation of the effects of the epidemic and the acceleration of trade and investment.
In the statement, the statement indicated that growth may be weaker if external financing conditions tighten or geopolitical tensions increase as a result of further prolonging the process of ending the epidemic, delaying vaccination, increasing global interest rates or deteriorating investor perceptions.
Raise Turkey's growth forecast to 5% for this year
The Europe and Central Asia region has also been revised to update the range of economic growth estimates for the Turkish economy by increasing.
It was previously expected to grow by 0.5 percent in 2020, and the Turkish economy actually grew by 1.8 percent last year.
In 2021, the growth forecast for the Turkish economy has been raised to 5 percent from 4.5 percent.
The 2022 forecast for the country's economic growth performance has also been reduced from 5 percent to 4.5 percent.
In 2023, the Turkish economy is expected to grow by 4.5%.